April 28, 2014
Follow the Winners: Great Twitter Contest Ideas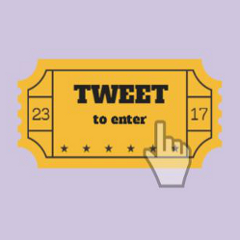 People love to compete… and we all love winning, don't we?
That's why contests have always been a great way to get prospects and customers involved with a brand. That's especially true with Twitter and other social media.
Last month, we covered great Facebook contests, but Facebook isn't the only channel for fantastic social contests. While typically different in format from their Facebook brethren, Twitter contests are proven winners for social media marketing campaigns. Tying a contest to the reach and immediacy of Twitter can:
• Boost engagement
• Increase following
• Drive sales
Best of all, Twitter contests are easy to run. Your biggest challenge is coming up with the concept, and that's where these great Twitter contest ideas can help. Take the core idea, sculpt it around your offering, and, voila, you've got a contest worth testing.
1

Great Twitter Contest Idea #1: Zaggora

Campaign Type: Company-Judged Best Entry Contest
Goal: Boost Engagement
Social channel(s): Twitter, Instagram, Facebook

About the Business: An active wear and sportswear company, Zaggora has over 29,000 followers on Twitter. Their popular product is the hot pants that give you that extra burn during your workouts.

About the Contest: Zaggora had a great Christmas contest idea. They offered up their own products–a "Zaggora Kit"–to the person who shares the funniest picture of their Christmas gift. Entry was conditional on the inclusion of a hashtag, #zaggora, along with the picture.
What did YOU get for Christmas? Win a Zaggora kit by tweeting us a photo w/ hashtag #zaggora. Funniest gift wins! pic.twitter.com/CwqaCDqG61

— Zaggora (@zaggora) December 27, 2013
Our funny XMas photo winner is @LucyLRichards ! Lucy, we've DM'ed you. Thanks for your hilarious entries everyone! :) pic.twitter.com/7UamiZSeoa

— Zaggora Lean Goddess (@zaggora) January 4, 2014
What We Like About This Contest:
• Simplicity – The instructions are simple and easy to follow. "Simple and easy" means increased participation.
• Creative Image – The image (of a gingerbread man wearing a pair of Zaggora's hot pants) that accompanied the post playfully connects their brand to the holiday. Building the contest around posted images rather than just retweets or text posts increases both engagement and visibility.
• The Hashtag – Using the Zaggora brand name as the hashtag for entry is a great way to reinforce brand awareness among contest participants and increase exposure to the participants' followers.
• Concept – The tie-in to the holiday season and the "funniest post" criteria for winning make this contest both timely and fun.
For Even Better Results:
• Share Entries During the Campaign – By sharing some favorite entries during the campaign, Zaggora could have encouraged further engagement. Zaggora could have created a Facebook album of the top 10 pictures and asked followers to "like" their favorites. In addition, notifying the leading 10 entrants that their pics were in the running would have motivated them to get their friends to chime in with "likes" and increase the contest's reach even further.


Try this type of Twitter contest in Rignite

Easily Create Contests on Twitter and Facebook Using Rignite

Rignite is a software solution that makes it easy to run and track giveaway and contest campaigns on social media.
2

Great Twitter Contest Idea #2: Vera Bradley

Campaign Type: Company-Judged Best Entry Contest
Goal: Boost Engagement, Increase Following
Social channel(s): Twitter, Pinterest, Facebook, Blog-Commenting

About the Business: Vera Bradley is a specialty retailer featuring quilted handbags, accessories, luggage and paper and gift items for women. Their Twitter following is more than 60,000.

About the Contest: Vera Bradley partnered with Southern Living
Magazine to host a contest campaign focused on Valentine's Day and "The most romantic city in the south." Entrants were encouraged to share their pick for the most romantic city and were judged on their creativity, originality and theme-appropriateness.
We're partnering with @Southern_Living for the chance to win 3 top styles. Enter this sweet sweepstakes today: http://t.co/pcr8PGyvSB

— Vera Bradley (@verabradley) February 13, 2014
A giveaway we know you will L-O-V-E: Enter for a chance to win a three-piece set from @VeraBradley! Enter: http://t.co/Jrc3Z4vzLr

— Southern Living (@Southern_Living) February 10, 2014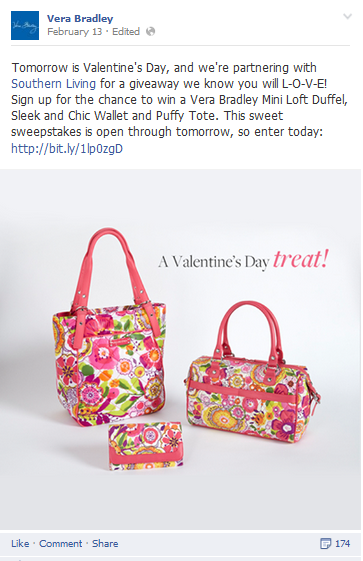 What We Like About This Contest:
• Multi-channel – By announcing the contest throughout Twitter and Facebook, Vera Bradley was able to reach all of its social media followers.
• Partnership – By partnering with Southern Living magazine (which also promoted the contest), the Vera Bradley brand received exposure beyond its own social media presence.
• Image Uniformity – Across all social platforms, the image that accompanies the promotional copy remains the same. Consistency is smart because it helps people focus on this promotion and recognize it by the image alone.
For Even Better Results:
• Method of Entry – Vera Bradley could have added a Twitter entry mechanism (via a tweet with a hashtag, follow, or retweet) to help grow the contest.
• Clear CTA –  The entry requirement to comment on the blog is buried on the landing page.  They could have made the call-to-action more clear by mentioning it in their announcement tweets and posts.
Try this type of Twitter contest in Rignite

Easily Create Contests on Twitter and Facebook Using Rignite

Rignite is a software solution that makes it easy to run and track giveaway and contest campaigns on social media.
3

Great Twitter Contest Idea #3: Chegg

Campaign Type: Random Selection Contest
Goal: Boost Engagement, Increase Following, Drive Sales
Social Channel(s): Twitter, Instagram Facebook

About the Business: Chegg is a (funny-named) academic company based in Santa Clara, California. It specializes in online textbook rentals, homework help and scholarships.

About the Contest: Chegg created a contest designed to get customers to show off their savings. By posting a picture that explains their Chegg-based textbook savings, and using the hashtag #cheggmeout, students were entered in a daily $250 gift card drawing.
We're giving away $250 EVERY DAY! How to enter? Share your savings using #cheggmeout Get the deets >> http://t.co/0lJFFHlM33

— Chegg (@Chegg) January 6, 2014
Rebekah D. saved buckets of cash & won a $250 Visa gift card in #cheggmeout. Get the deets >> http://t.co/s8sZsv3Q0f pic.twitter.com/zBOGc2Deyy

— Chegg (@Chegg) January 21, 2014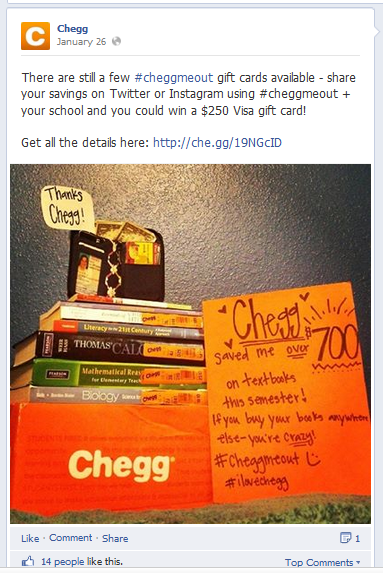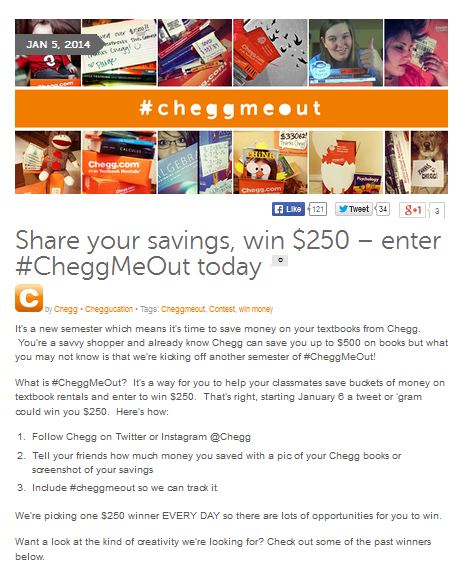 What We Like About This Contest:
• Timeliness – The contest launched at the start of a semester, typically a high-traffic time for selling and renting books at discounted rates. Because this was a time when many students were making their book purchases, it was opportune for Chegg to get its service offering out there in a way that offered the optimum chance for increasing engagement and boosting sales.
• Post Frequency – The frequency of Chegg's recurring posts about the contest on multiple platforms helped to maintain high-engagement levels.
• Perceived Value – $250 is a pretty large prize for college students who are painfully shelling out a bunch of cash to buy their books.
• Series of Awards – Awarding daily winners over a significant period of time worked to keep engagement levels high. This approach also allowed time for the contest campaign to catch on.
• Examples – Showing examples of past entries to stir creative inspiration was a great way for Chegg to make it easier for participants the envision how they could enter. These examples also provided a subtle cue to show participants the types of images that Chegg would like to see shared (i.e. images of their product with written endorsements).
For Even Better Results:
This is one of my favorite examples of hashtag photo contests. They pulled it off beautifully, so there's not much I'd change. Here are just a few ideas to consider.
• Require the inclusion of a coupon code – While this might add too many required steps to the entry process, adding the requirement to mention a coupon code in their handwritten note might have led directly to sales that they could track and attribute to this social media campaign.
• Run Promoted Posts – Spending a little on promoted posts can go a long way in getting more exposure on your Twitter contests. Targeting a hashtag that is relevant to your audience and highly followed can be one way to get your contests in the streams of your target audience who don't already know about you.
Twitter Contest Best Practices
What are the secrets to great Twitter contests? Use these best practices to make the most of your next Twitter contest campaign:
• Establish clear goals for what you want to achieve before you design your contest. For example, do you want to get more Twitter followers, boost engagement, or generate more awareness? Only by knowing what you want to achieve can you plan for the right kind of success, and determine how well you did after you're done.
• A compelling offer is important, lest your followers think it's not worth their time and effort.
• Establish a sense of urgency so that your followers aren't tempted to "come back to it later," which may result in the loss of action.
• With any social media campaign, but especially contests, it's important to communicate a clear call to action.
• Timeliness is a very important part of contest campaigns. Be sure to connect your contest with a current event or holiday to make it more relevant.
• People will more easily notice and follow a contest that has strong visual imagery that's relevant to your brand and products.
• Difficult or obtuse entry mechanics lead to unpopular contests. Be sure to use concise text with easy-to-follow instructions to get the most attention to your campaign.
Tell us: What Twitter contest ideas do you have? Have you run any great Twitter contests?
Easily Run Twitter Contests Using Rignite
Rignite is a software solution that makes it easy to run campaigns on Twitter and Facebook.
With Rignite you can:
Boost engagement by requiring hashtags, @mentions, followers, and retweets for entry
Reward more than one winner to attract more participation
Easily collect and grade entries, and announce the winners
Get campaign level reports showing which posts were most effective
Sign up for a free trial today!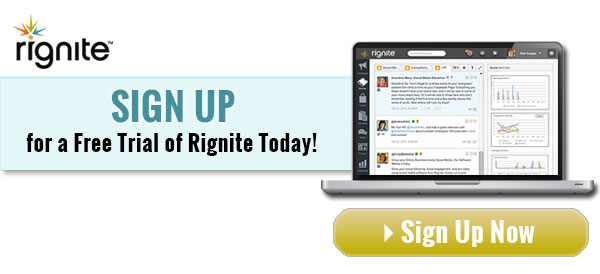 More Giveaway Advice