September 17, 2019
How to Run a Facebook Giveaway to Get More Likes and Comments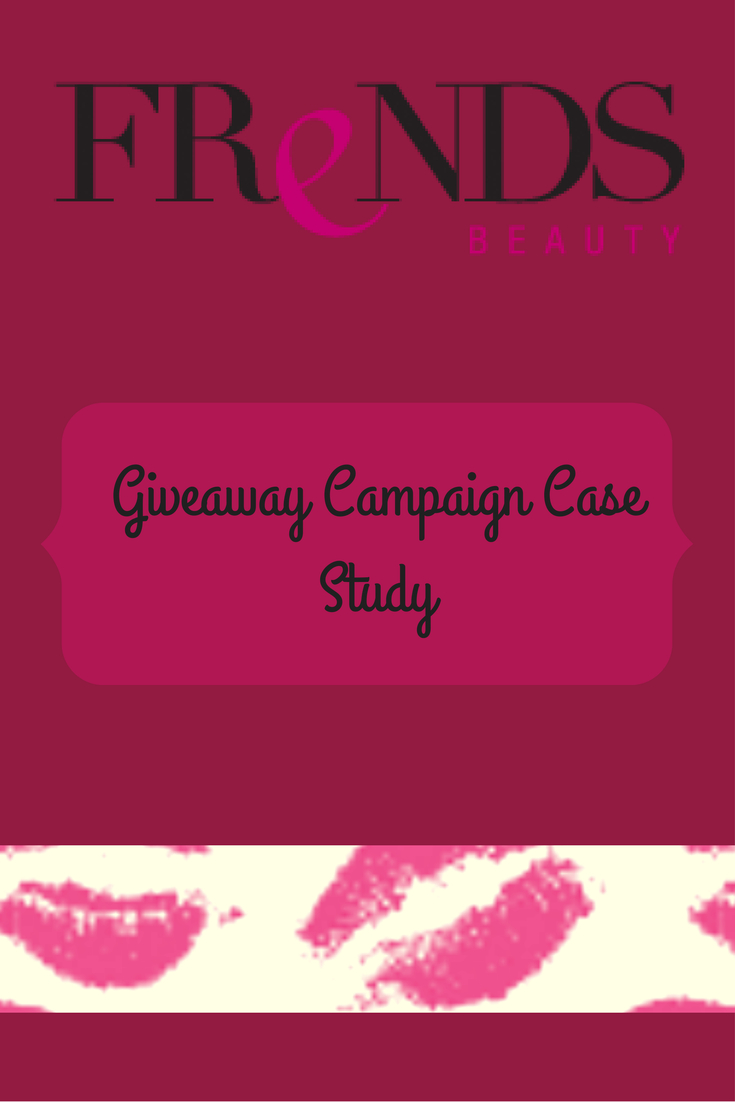 Does your Facebook page need an engagement boost? Frends Beauty shows us how running a Facebook giveaway through Rignite is just the trick!
Do you ever get that feeling that no matter how many awesome graphics, tantalizing questions, or hilarious comics you post on your Facebook page, you're not getting enough engagement? It happens to even the most well-known brands. But luckily, there are loads of different ways to grab your fans attention and get that engagement rate back on track.
One of the best ways to do this is by teasing your fans with a giveaway of some of your most popular products. Everybody loves free stuff, and when entering to win is as easy as 'Liking' or 'Commenting' on a post, people WILL go for it! They're also more apt to share your post with their friends. And with all those 'Likes' and 'Comments,' Facebook will be more likely to put your future posts back into those fans' newsfeeds.
So that's all the good stuff, but how do you get there? But more importantly…
How to run a Facebook giveaway easily?
Matt Morelli, the Director of Business Development at Frends Beauty, turned to Rignite, his social media management tools to assist. Frends Beauty offered a giveaway of Vincent Longo Creme Gel Eyeliner with a Double Ended Brush. They ended up with a stellar 228 entries (in the form of 'Likes' & 'Comments' on their Facebook post), and here's how they did it…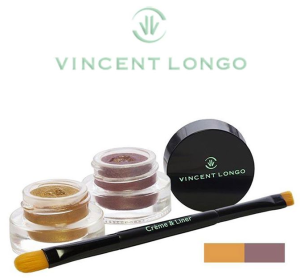 Before we dive in, let's talk about how to run a Facebook giveaway in Rignite. Matt Morelli explained how Rignite made executing his campaign a breeze.
"Generally speaking…I'm busy, and I'm always looking for ways to streamline my marketing activities. With Facebook, obviously engagement is my #1 goal. Giveaways are by far the best way to increase engagement, and Rignite takes the pain out of having to manage the process. I can come up with a concept, put it together in Rignite, and launch it and not have to pay attention to it until it's over."
–Matt Morelli, Frends Beauty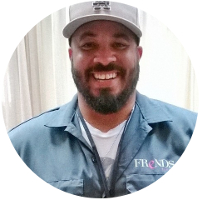 Let's take a look at the giveaway announcement posted via Rignite at the start of the Campaign. This screen shot was actually taken at the end of the Campaign, so you can see the tremendous number of 'Likes' and 'Shares.'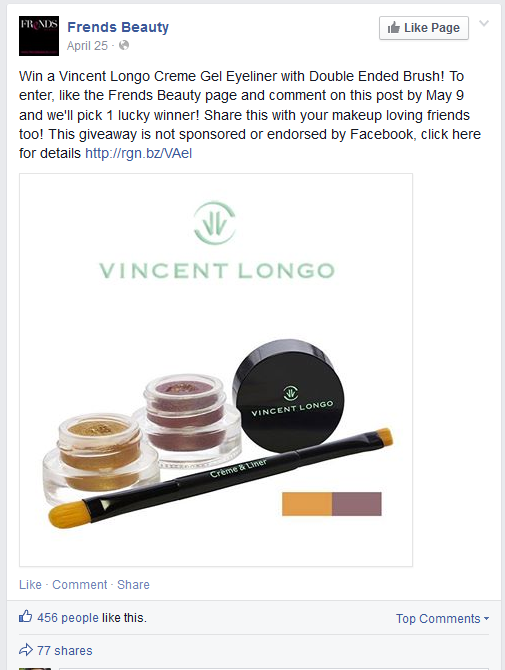 Try this type of campaign in Rignite

Easily Run a Facebook Giveaway Using Rignite

Rignite is a software solution that makes it easy to run and track Facebook giveaways on Facebook.
Pictured below is the Campaigns module in Rignite. You can see this is one of many Campaigns at Frends Beauty. This is where you begin your campaign. There are tons of different categories to get the ball rolling, all with different goals in mind (i.e.: Promote an Event/Blog, Boost Engagement, Grow Fans & Followers, or Increase Sales). Within each of these categories, there are different options to choose from.
Frends Beauty elected to create a giveaway asking for entrants to 'Like' their page and 'Comment' on the post featured to enter to win.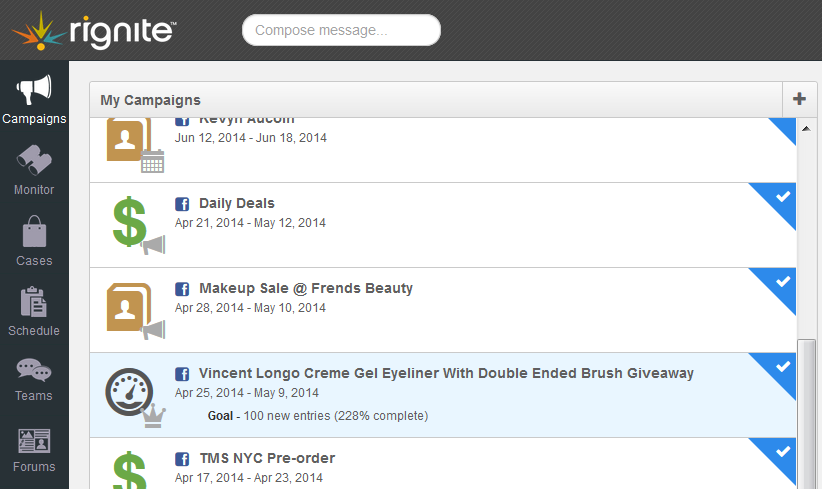 Here's an overview screen of the Campaign.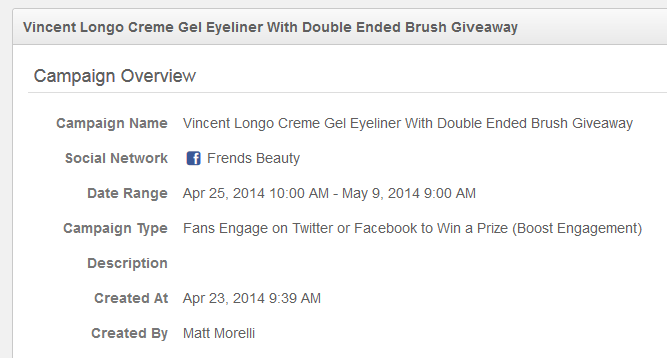 Within Rignite's setup wizard, you'll select important details such as:
Campaign length
Goal for entries
What actions entrants must take to enter (Rignite can track comments, hashtags, Twitter mentions)
How many winners you'd like to have
…And more!
Rignite then takes all this information and automatically composes a message for you to be scheduled out on the platforms you choose. Frends chose to solely publish this post on Facebook, although they could have cross-promoted it on Twitter as well.
The schedule feature of campaigns is a real powerhouse – you can schedule a regular drumbeat of posts in a matter of seconds by selecting a high post frequency. There's even a 'Favorite Times' feature that allows your posts to be scheduled at a popular time for your followers. Talk about efficiency!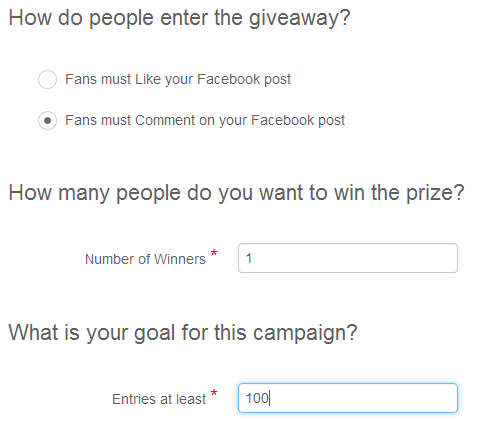 As you can see, Frends specified that they'd like to track comments on this post (since they also specified in their post that entrants should also like their page to enter, they will manually check that entrants completed that step as well). They wanted only one winner, and set a goal for at least 100 entries. Setting a goal for entries is helpful when you're looking at your analytics throughout the length of your campaign. Furthermore, once you've completed your campaign, Rignite's 'winner selection' module is set in action, we'll get to that later.
You can (and should) include a link to the contest rules. Frends Beauty provides such a link, and even displayed the disclaimer required by Facebook in their post. Good! Rignite will shortlink and track the URL for you.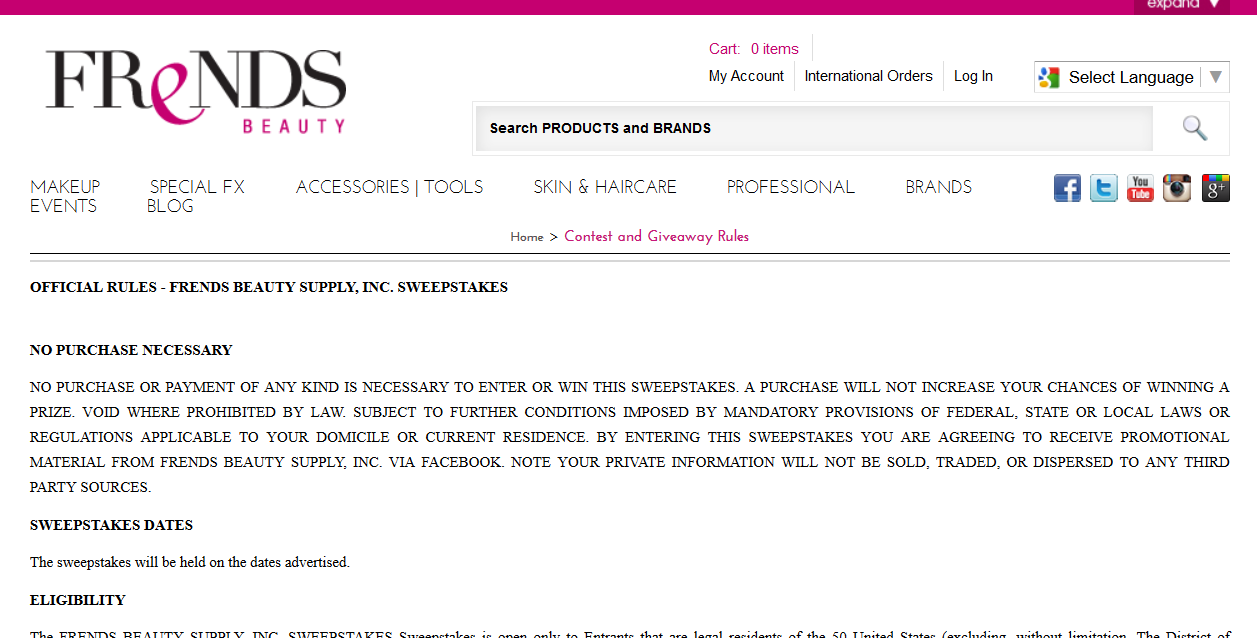 During the campaign, Rignite displays the number of total entries, entries per day, and progress against your goal. Check out the different data sets Rignite compiles for you below. Keep in mind all these charts can be easily downloaded as PDFs or printed for reporting purposes.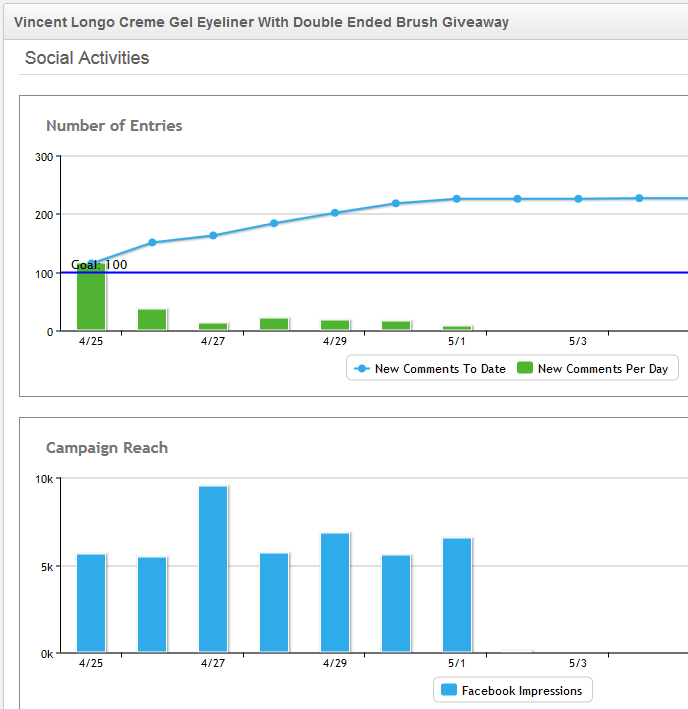 Other helpful Campaign metrics are also provided. If there are multiple posts, Rignite summarizes the total for all posts in your series.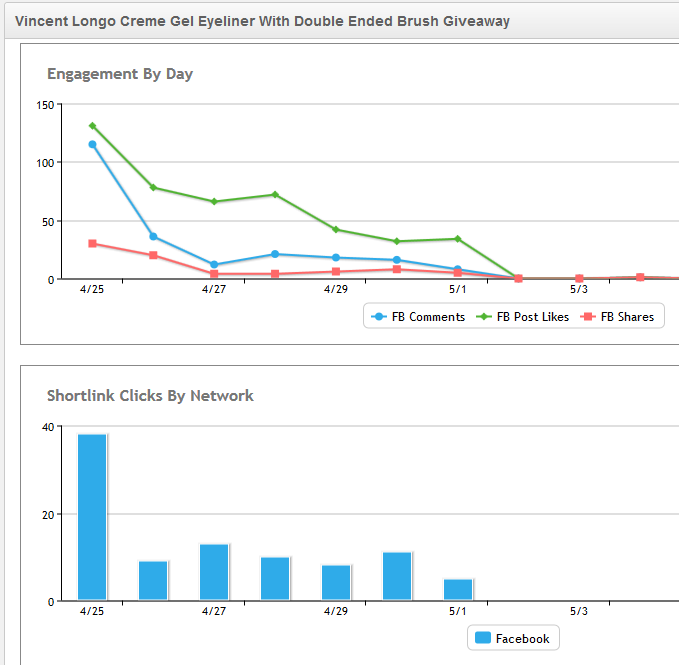 At the end of the Campaign, Rignite prompts you to pick a winner. This is especially helpful if you had multiple posts – who has the time to manually export the names of all the entrants? Rignite has already monitored your post(s) for comments and collected the list of entrants for you. Morelli was thrilled with the way he could visualize a campaign, enter some information, and let Rignite finish the rest.
"I'm happy with the results from the campaign, and even happier that the results came with less work on my end. It's a life-saver."
–Matt Morelli, Frends Beauty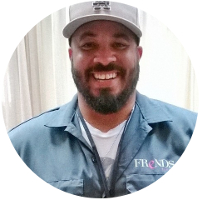 Try this type of campaign in Rignite

Easily Run a Facebook Giveaway Using Rignite

Rignite is a software solution that makes it easy to run and track Facebook giveaways on Facebook.
WOW! 228 Entries – what a success! Frends Beauty surpassed their goal of 100 entrants, and is now ready to select a winner. Rignite has conveniently aggregated the entrants who met the campaign's stipulations to enter.
Bonus tip: Get the most engagement by scheduling your posts at the best time for posting on Facebook. Check the article for step-by-step instructions on how to find yours.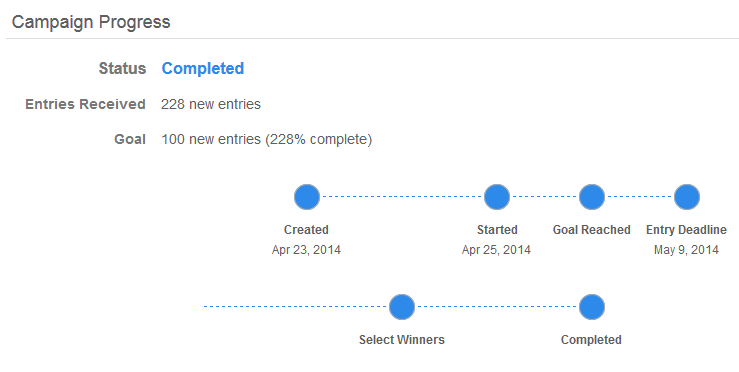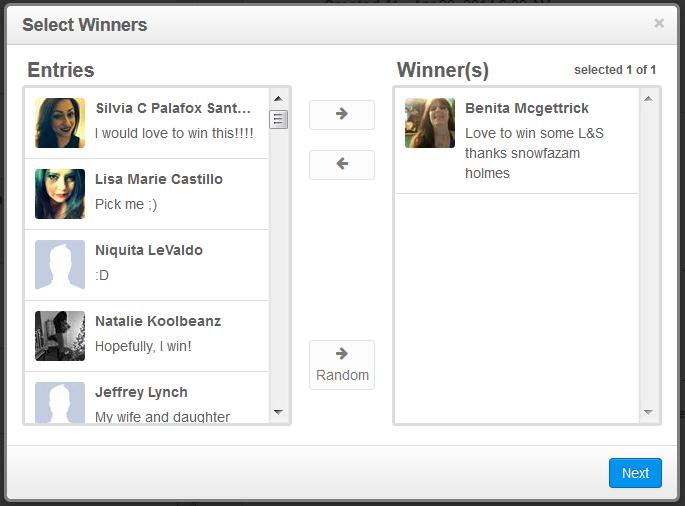 Above is a preview of all the entrants, Frends Beauty just has to select a winner on the left hand side either randomly, or with purpose. Once a winner is selected, the winner(s) names are automatically inserted into the Winner Announcement message, which was created in the Campaign wizard. However, you can edit the post to fine tune it before posting it.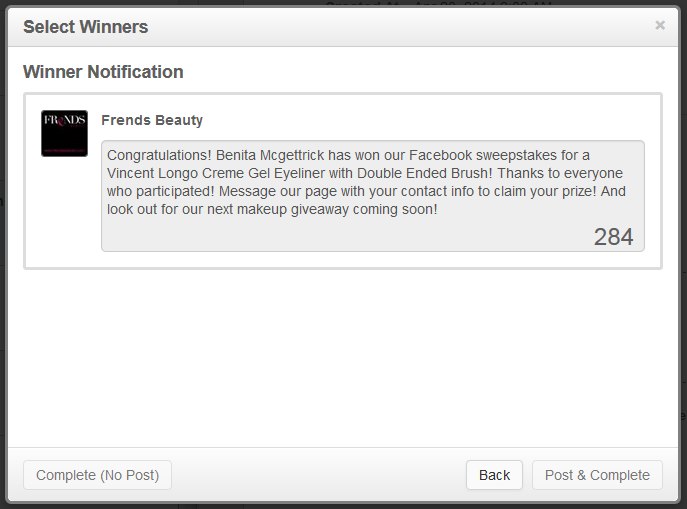 Then Rignite will post your winner announcement into the original Facebook giveaway announcement. No need to find that post from a few weeks ago!

Now that the campaign is complete, the Rignite dashboard will summarize the campaign and make it easy for you to compare it to other campaigns.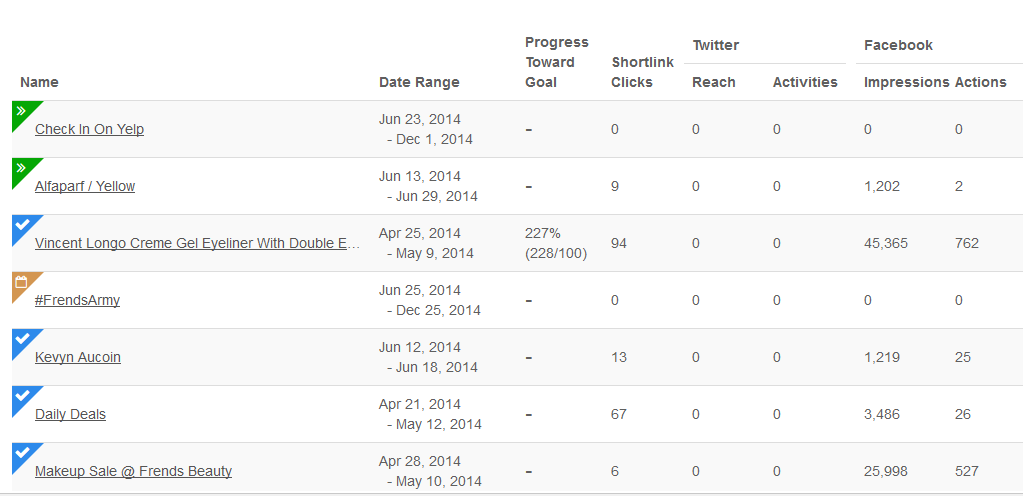 What an awesome giveaway by Frends Beauty, with great engagement and results! Keep in mind that this is just one of many different ways to use campaigns. Morelli proves this to be true in his comment,
"I'm addicted to campaigns now. I'm probably using the function for concepts that Rignite didn't design it for…but that just means it's versatile and flexible. I've always got 3 – 4 campaigns running at any time from giveaways, to points of information that I want to drill into our fans newsfeeds."
–Matt Morelli, Frends Beauty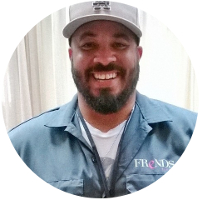 Easily Run Facebook Campaigns Using Rignite
Rignite is a software solution that makes it easy to run campaigns on your Facebook timeline. With Rignite you can:
Boost engagement by requiring post likes or comments for entry
Reward more than one winner to attract more participation
Cross promote on Twitter with a series of posts
Get campaign level reports showing which posts were most effective
Sign up for a free trial today!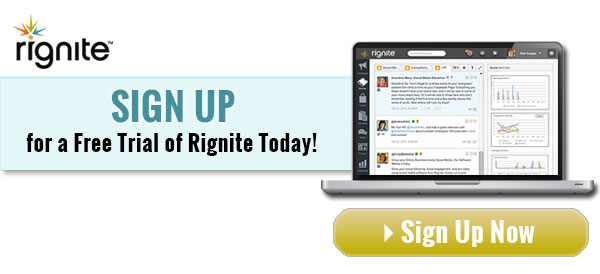 More Giveaway Advice