Create Your Social Media Content Strategy
Get the tools you need to analyze and create your content strategy
CREATE YOUR CONTENT STRATEGY
The first step in creating your social media content strategy is to organize your ideas into categories and create a draft of your editorial calendar and posting schedule. A social media calendar template can help to get this step started.
Put your ideas for editorial content, promotions & giveaways, holiday themes, annual sales and more into the template.
Schedule out posts according to your social media and marketing calendar
Start analyzing your posts by Campaigns and Categories to see what works and what doesn't.
Adjust your social media content strategy to get maximum engagement, clicks, and results
Rignite helps you organize your social media content and analyze results by campaigns and content categories so you can be more effective.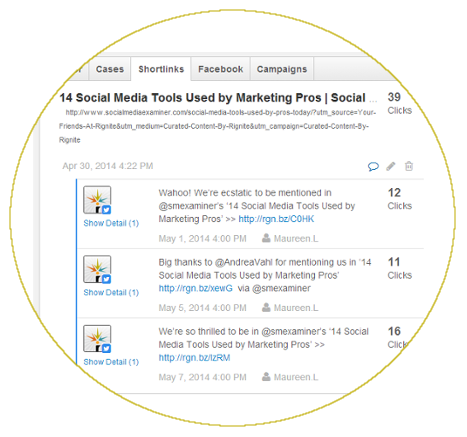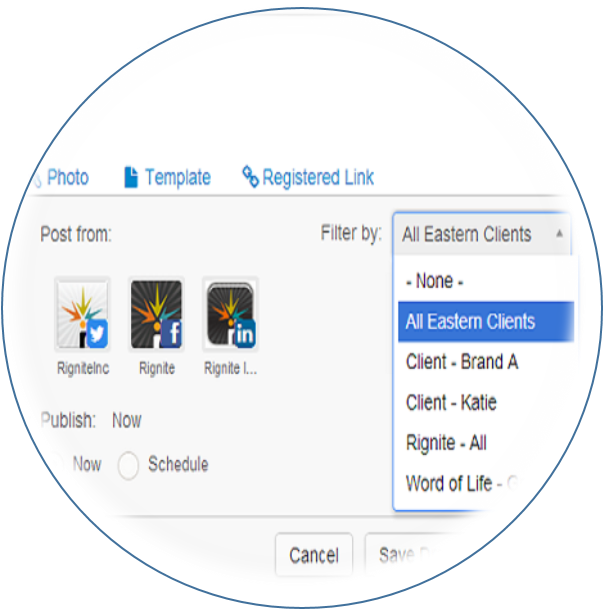 MANAGE YOUR SCHEDULE OF POSTS
Execute on your social media content strategy:
Schedule posts across multiple social profiles
Schedule one or dozens of posts in Campaigns
Add one or more Category tags to your posts and campaigns to analyze them better
Export posts to Excel for analysis or review.
Creating, scheduling, and managing your posts are all easy to do in Rignite. But beyond scheduling, we give you tools such as Campaigns and Category Tags so you can organize your posts by theme or type. You can then analyze post in ways that tie back to your marketing content strategy.

ANALYZE YOUR SOCIAL MEDIA STRATEGY
How can you properly analyze your social media content strategy? You need to be able to analyze posts from multiple viewpoints:
Analyze posts which are part of Campaigns to see if the entire campaign is effective
Use Rignite post categories such as Promotion, Educational, Blog and Sales to see how different types of posts engage users
Analyze post categories to make sure that your desired post percentages for each type of post are being maintained. For example you may want 30% Educational and a maximum of 20% Promotional posts at any given time.
After you've executed your initial social media content strategy and have data from your initial posts, you'll be able to adjust your content strategy to get better results.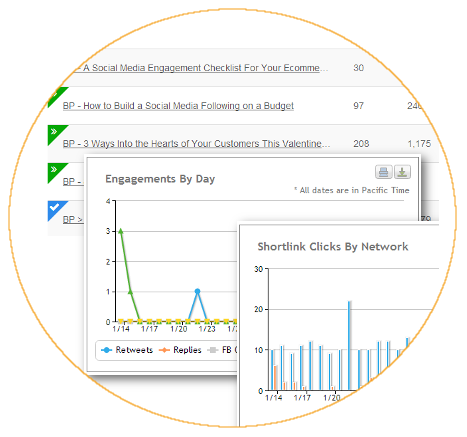 Rignite allows us to easily and "under one roof" develop, implement and analyze results for our client's campaigns. We love Rignite!
Kim Walker, 5 Stones Media
Rignite Provides a Complete Social Media Marketing Solution: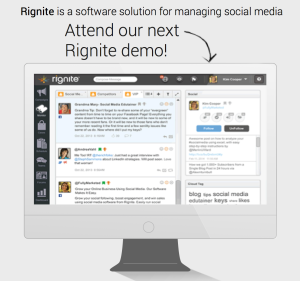 See Rignite in Action!
Discover how Rignite will help you save time and get better results from social media marketing
Demo webinars are offered at several days and times each week!