Social Media Management Software
Get the tools you need to grow your business using social media
CREATE GOAL-ORIENTED MARKETING CAMPAIGNS
Social media management software that helps you reach your marketing goals:
Run engaging giveaways, contests, and sales promotions from a single software solution
Promote your blog, events, downloads or sales with a series of related posts
Save time scheduling dozens of posts over weeks or months for your social media marketing campaigns
See campaign level results – analytics for the series for Facebook and Twitter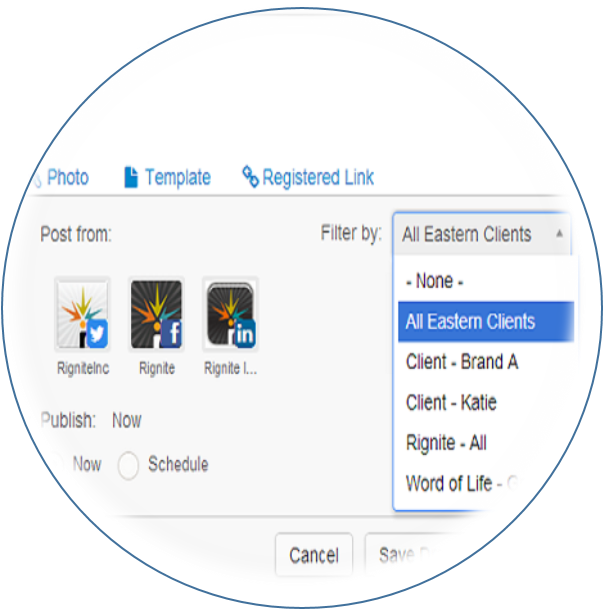 SCHEDULE AND MANAGE POSTS
Be efficient with Rignite's social media management software:
Schedule posts across multiple social accounts
Manage posts easily with drag and drop, pause, and repost functions
Bulk schedule with CSV file import for scheduling posts
Export posts to Excel for review, approval, or reporting.

MONITOR AND ENGAGE YOUR AUDIENCE
Stay on top of posts, comments, messages, and mentions with powerful social media management software:
Monitor all social profiles from a convenient, customizable view
Quickly reply, comment, like, follow and more to social media posts
Create watch lists of VIP customers, influencers, competitors and more
Collaborate as a team to assign posts to team members for follow up.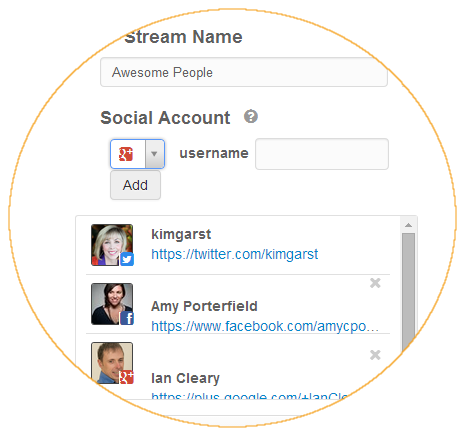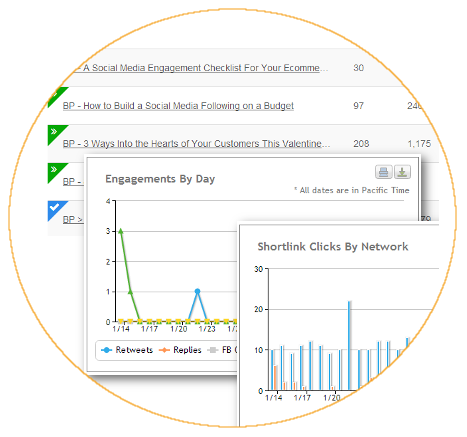 ANALYZE SOCIAL MEDIA RESULTS
Get the analytics that matter from Rignite's social media management software:
Analyze results for campaigns on the entire series of posts
Compare campaigns with each other to determine what works and what doesn't
See insightful data in the social media marketing dashboard.
Rignite allows us to easily and "under one roof" develop, implement and analyze results for our client's campaigns. We love Rignite!
Kim Walker, 5 Stones Media
Discover all you can do with Rignite Social Media Management Software: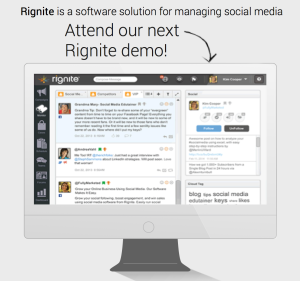 See Rignite in Action!
Discover how Rignite will help you save time and get better results from social media marketing
Demo webinars are offered at several days and times each week!