November 7, 2013
How to Boost Engagement with a Hashtag Photo Contest in 10 Easy Steps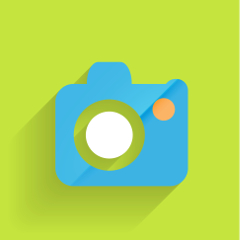 Have you ever thought running a photo contest would be a big hassle?
It's not at all. Collecting pictures from customers is easy, and in a short amount of time, you can build a virtual photo album that demonstrates just how awesome you and your products are.
Introducing the #Hashtag Photo Contest
If you've ever used Twitter, Facebook, or Instagram you are no doubt familiar with the humble hashtag. Aside from being a "clever" way to make a statement about your post (#realtweet, we're talking to you), hashtags are an excellent tool to use to help your company run and manage a photo sharing contest.
In addition to making it easy for people to share their pictures with you, hashtags also make it easy for you and your customers to follow the contest just by watching the hashtag stream.
#GreatHashtagPhotoContests – General Electric's "Next GE Instagrapher"
General Electric asked Instagrammers to take photos that were inspired by GE innovations and tag them #GEinspiredme. The grand prize: An all-expense paid trip to London to take pictures of the GE aviation facility for their Instagram feed. Not only was it a great hashtag photo contest, but the prize was definitely perfect for the social audience. Check out the results here.
Want to create your own hashtag photo contest, follow these steps to create a fantastic contest for yourself:
1. Decide on the Types of Photos You're Looking for – Pictures of people using your products are a great start, but also consider people participating in activities you want your products to be associated with.
2. Pick a Hashtag – Hashtags should be short, distinct and clearly understandable. Run a quick search to make sure it's not already used frequently.
3. Choose a Grand Prize – Select something that's enticing, covetable and relatable to your business. Remember, if no one wants your prize, no one's going to enter your contest.
4. Let It Run Long Enough – It's important that you let your contest run long enough so that people have time to learn about it, take a photo and enter. Think weeks/months instead of days.
5. Promote Your Contest – Put all of your marketing channels to work. Promote your contest on your website, social media channels, newsletters, in-store signage, sky writing, etc…
6. Get (and Keep) it Rolling – People like to join a party that's already rocking, so get your contest rocking by posting some photos yourself. Then, during the contest, post some more to keep the momentum up.
7. Keep it Managed – With all of the entries you're sure to get, it can seem daunting to monitor and track them all. Make sure to use your social media management tools (like Rignite) to keep it all under control.
8. Select Interim Winners – If your contest is long enough, there's a good chance that interest will wane over time. Keep people engaged by offering smaller prizes to weekly or monthly winners.
9. Incentivize Sharing – To make sure you get the most exposure possible, offer people extra 'entries' if their photo gets shared or retweeted, say 10 times. You can even tie this into the interim winners above by awarding prizes for most weekly shares.
10. Proclaim the Winner Loudly – When your contest ends, make sure you again bring all of your channels to bear on announcing the winner. Post the winner to all of the places you announced the contest.
#GreatHashtagPhotoContests – Deftones Fans Document Their Tour
The American metal band Deftones hosted a hashtag photo contest designed to build their audience and engage their listeners. They asked fans to tag their pictures with #deftones and the city they attended the concert in (ie. #orlando), for a chance to win a signed guitar and signed vinyl records. They received almost 1,300 entries and gained nearly 20,000 followers to their twitter account during the contest. This case study has the details, but make special note of their selection of an 'Instagram of the Day' – not every interim winner needs to get a prize.
Running a hashtag photo contest is an easy and engaging way to get more Twitter followers and create new relationships. Get started on yours today!
Tell us: What hashtag contest are you running or planning on running? Let's bounce ideas off each other.
Easily Run Hashtag Contests Using Rignite
Rignite is a software solution that makes it easy to run hashtag campaigns across multiple social networks. With Rignite you can:
Boost engagement by requiring participants to share a photo using a specific hashtag
Sit back and let Rignite collect entries that meet your entry requirements
Easily review entries and select winners
Reward more than one winner to attract more participation
Cross promote on Twitter and Facebook with a series of posts
Get campaign level reports showing which posts were most effective
Sign up for a free trial today!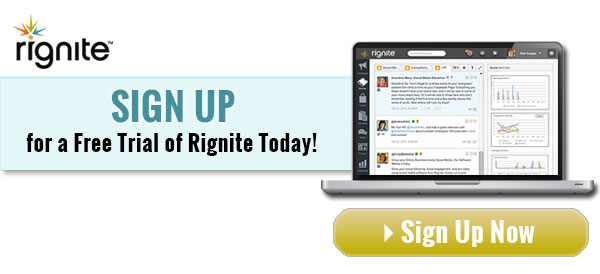 More Giveaway and Contest Advice