Our
Blog
March 23, 2015
Social Media Strategy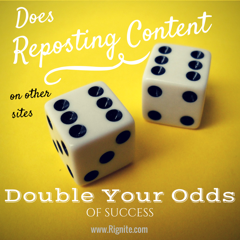 I've been questioning recently whether publishing to sites like LinkedIn Pulse and Medium is worth my time and effort.
While the benefit seems obvious (more eyeballs on your content) there's a big cost—the precious time it takes to create content.
Compared to guest posting on other sites, LinkedIn and Medium use "no follow" links so there's no link building SEO benefit. The benefit is purely exposure, awareness, and branding. And those are fleeting benefits, unlike the long-term …

18 Comments
February 9, 2015
Tips & How To's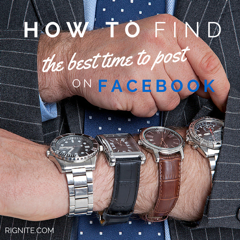 You don't need a study to tell you the best time to post on Facebook.
Google it and…
Time Magazine will tell you it's "absolutely Fridays"
Mediabistro will tell you it's "on weekdays in the late afternoons between 2-5pm"
Hubspot will tell you it's "Wednesdays at 3pm"
KissMetrics will tell you it's "Saturdays at noon"
AddThis will tell you it's "Thursdays between 9am-12pm"
So who do you believe?
Your very own Facebook Insights. That's who.
The only …

23 Comments