March 23, 2015
Is Reposting Blog Content On LinkedIn Pulse, Medium, and Other Sites a Good Idea?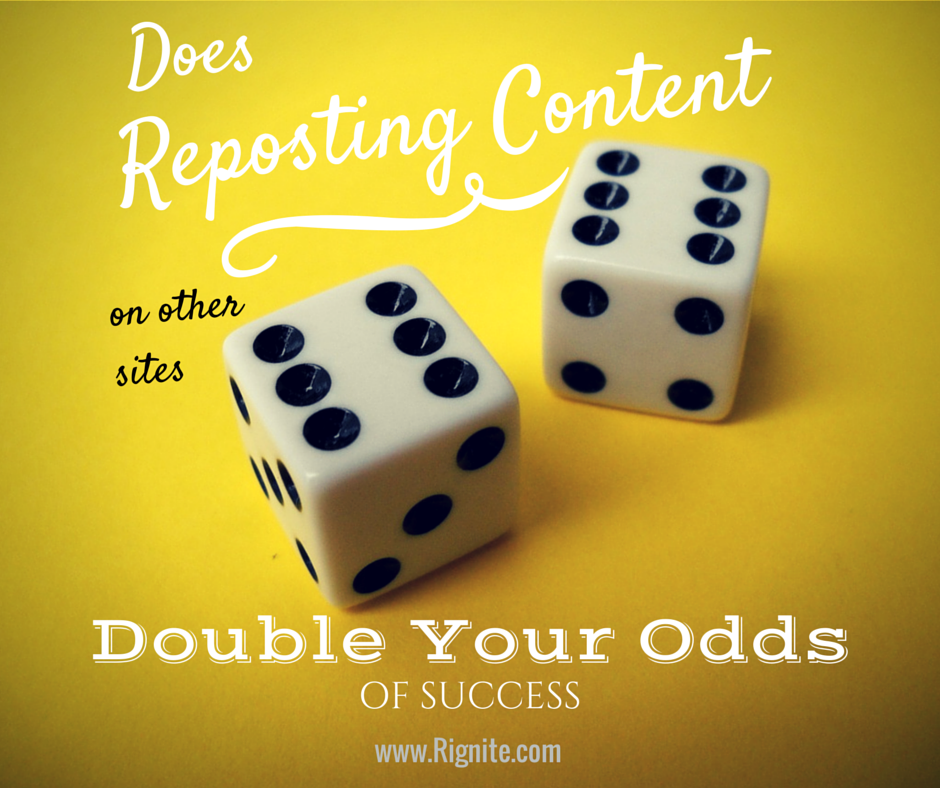 I've been questioning recently whether publishing to sites like LinkedIn Pulse and Medium is worth my time and effort.
While the benefit seems obvious (more eyeballs on your content) there's a big cost—the precious time it takes to create content.
Compared to guest posting on other sites, LinkedIn and Medium use "no follow" links so there's no link building SEO benefit. The benefit is purely exposure, awareness, and branding. And those are fleeting benefits, unlike the long-term benefits of creating content on your own site.
So what about reposting blog content? It would certainly be more time efficient, but are there drawbacks to that?
When I saw this post on Quicksprout confirming that you shouldn't repost your content, I shelved the idea. My time would be better spent on guest posting where I could also increase exposure and get links back to my site.
But then I saw Andy Crestodina (one of my favorite bloggers) post the same article I had already read on his blog.
I never walk away from reading his posts without learning something new. So I had to get his take. I was confident he'd have the answers to my burning questions. And he did.
Below is an interview I did with Andy to pick his brain on the pros and cons of reposting blog content.
Chime in to the comments if you have any of your own questions.
Q: What are the benefits of reposting your blog content (verbatim) on sites like LinkedIn, Medium, Forbes, Entrepreneur, Inc, etc?
Andy:
Reach. The idea behind copying and pasting an article into another location is simply to make it more visible to a broader audience. It's a brand builder and it works. But there are a lot of things that it doesn't do…
Drive traffic to your site (well, it might send a few referral visits if you have internal links
Help with your search engine rankings (Google knows that this is the same article you already posted)
So if your goal is branding, but not traffic, the benefits are real.
Q: Ok, we can't expect it to help our organic traffic, but can it hurt it? In other words, is it bad for SEO to repost an exact replica of your blog content elsewhere?
Andy:
It's duplicate content, but I actually don't think it will hurt your search rankings. It's only a problem if the two versions go live at almost the same time. You want to have the original version on your site to be live for a few days or a week before posting it someplace else. This let's Google know where the original is and avoids confusion.
Although "duplicate content" is a fairly new buzzword, it's something that Google has been dealing with since the beginning. Trust me. They don't get confused easily and I have seen VERY few examples of actual penalties. It's not that easy to raise flags at Google.
Still, it's a bit lazy to just hit ctrl+c and ctrl+v. It's far better to add value and give the article a rewrite. One great way to do this is to write the "evil twin" of the original article. This was one of the tips in our recent What to Blog About article. Here's how it works.
If the original post on your site was a how to post listing best practices, you can easily write it from the other perspective, explaining what not to do, or worst practices. Although the research and recommendations are almost the same, it will feel original.
Suppose you're a dog trainer, writing a post about puppies. Here's an example of a how-to original post, and an "evil twin" that could be posted elsewhere. Same article, different angle.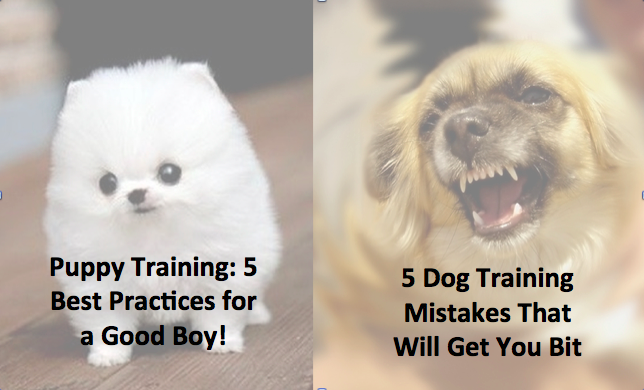 The more effort you put in, the more ethical and effective it is.
Q: What if your article on LinkedIn, Forbes, or wherever starts getting a bunch of inbound links and social media buzz. Wouldn't that be selling yourself short if the larger publication you republished on starts getting all the link juice and social shares instead of your original post?
Andy:
Yes, it would.
It would be a sad thing if the copied version got all the links and shares. But if this happens, don't feel too bad about it. You already tried posting it on your site and it didn't win those links, so you really didn't lose anything. And hopefully, some of the sharing led to a social media benefit for you. Remember, this is more about branding and awareness than measurable Analytics.
If you want to get value from the social media buzz, put the URL into Topsy, see which influential people shared it and go thank them. Since they liked your article, they're likely to be gracious and follow you back.
Q: Do you think it's a good idea to republish all of your blog posts, or just a select few? When should you not republish your blog posts on other sites?
Andy:
It doesn't hurt to republish them all, as long as everything is published in a place where the topic matches the audience. For example, articles with broad-based business advice are good for LinkedIn. Articles with narrow niche topics may do well on Medium.
Don't just push everything out everywhere. Make it fit. As always, web marketing is a test of empathy.
Q: How do you go about getting your content republished on publications like Forbes, Inc, and Entrepreneur? I believe LinkedIn and Medium are self-service type of platforms? For the larger publications, what's the best way to get your foot in the door?
Andy:
There is a two word answer to this question: influencer marketing. There are specific people who have control over the content on these websites. They will post your content (new or old) when they decide they like it and they trust you. So the trick is to impress them with your work and your character.
There are a hundred little steps that lead to these outcomes. First, you'll need to have a nice body of work on your own site so that once you do get their attention, they'll take a look at your content and be impressed. Now, we just need to get them to notice us.
Here are a hundred steps that you can take on the path toward getting the attention of a blog editor using social media. It really helps if you've taken the time to build up a credible following of your own. Each of these makes you slightly more visible. Some of these make them a bit grateful. They are all about networking and relationship building.
ProTip: This influencer marketing tactic works just as well for journalists, podcasters, event directors and any other influencer who makes content and has an audience they can share with you.
Follow the editor on Twitter
Retweet the editor
Subscribe to their content
Mention them in a Tweet
Follow them on Quora, Instagram or other social network
Comment on their content
Like their comments (Google+, LiveFyre, Disqus)
Add them to a Google+ Circle
Friend on Facebook
Like their content on Facebook
Connect with them on LinkedIn
Mention them in your content
Email them, inviting them to a quick video chat
Invite them to participate in an email interview for your website (this tactic is highly effective!)
Call them on the phone, Skype or Google+ Hangout
Meet in person if possible!
Once you've built a real connection, it's time to pitch. Send them a concise, sensitive email that positions your article in a way that aligns with the goals of their readers. Remember, blog editors care most about the interests of their readers. If that's also your top concern, the pitch should go well…
Kim:
Thanks Andy! The verdict is finally in. I'll try reposting blog content on LinkedIn, starting with this post :)
Readers…Any more questions out there for Andy?
Promote Your Blog Content Using Rignite
Rignite is a software solution that makes it easy to schedule a series of posts to promote your blog content on social media.
With Rignite you can:
Easily schedule a series of posts to promote your content
Get campaign level reports showing overall performance for each blog post campaign, including clicks, shares, and which posts were most effective
Drive traffic to your old posts well after their publish date
Sign up for a free trial today!