September 1, 2014
5 Best Social Media Campaigns to Drive Customers Through Your Sales Funnel Stages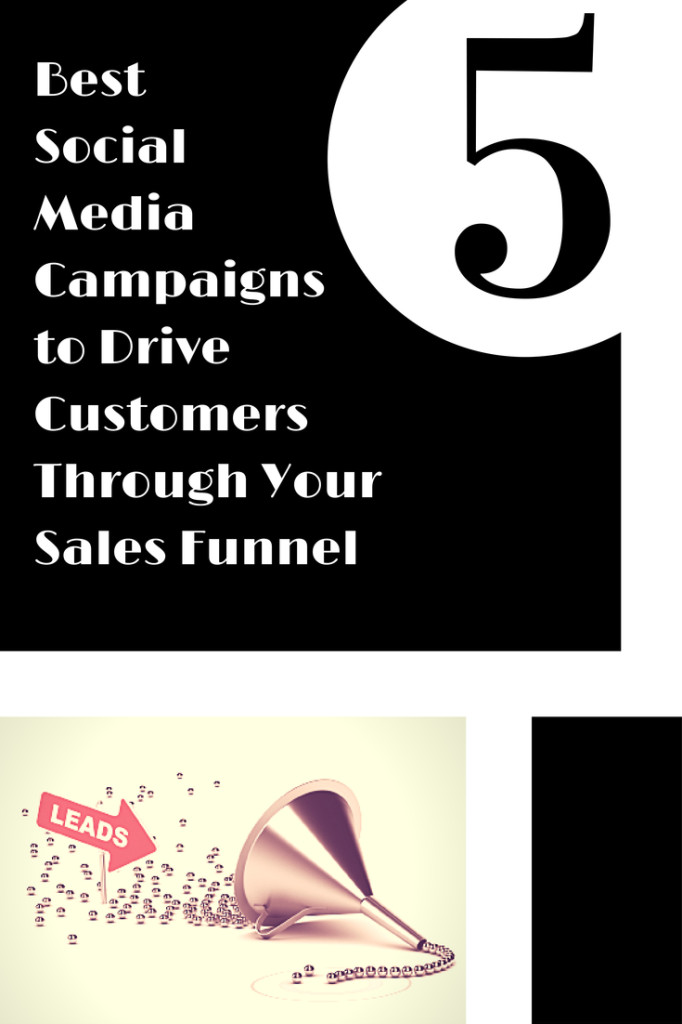 Ka-ching! We all love the sound of a new customer buying our product. And most likely their purchase was the result of many efforts to move them through your sales funnel stages, whether you did this on purpose or not.
So how can you move your prospects through your sales funnel stages using social media? Here are the best social media campaign examples to demonstrate how you can move people from awareness to purchase using social media. There's even a sixth bonus campaign for customer retention at the end!
5 Best Social Media Campaigns, Plus 1 Bonus!
1

Generate Awareness – Get more fans

A great way to increase your audience of potential customers is to run a Twitter Follow campaign. Provide an incentive such as a 25% off coupon code for all new followers. But make it even more social by encouraging people to spread the word – by only releasing the coupon code if a minimum threshold of 100 new followers is achieved.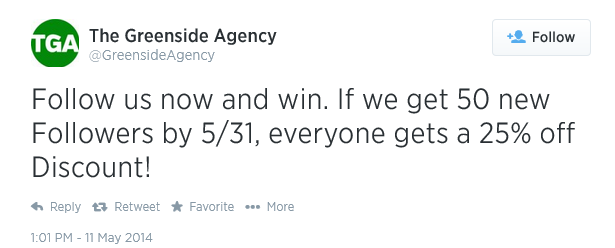 Here's the key area in the Rignite Campaigns wizard where you would set this up, then Rignite will do all the counting and heavy lifting for you.

This type of campaign actually accomplished two goals: it increases your followers AND can drive sales with customers using the coupon code.
2

Increase Engagement – Get them involved

Now that you've built a following, encourage your fans to engage. This will keep your brand and products top of mind with your fans. In addition, fan engagement will attract their friends and followers to your social page, for an even bigger potential sales kicker!

A great way to do this is with a Facebook Giveaway campaign where fans comment or like your post to enter the giveaway.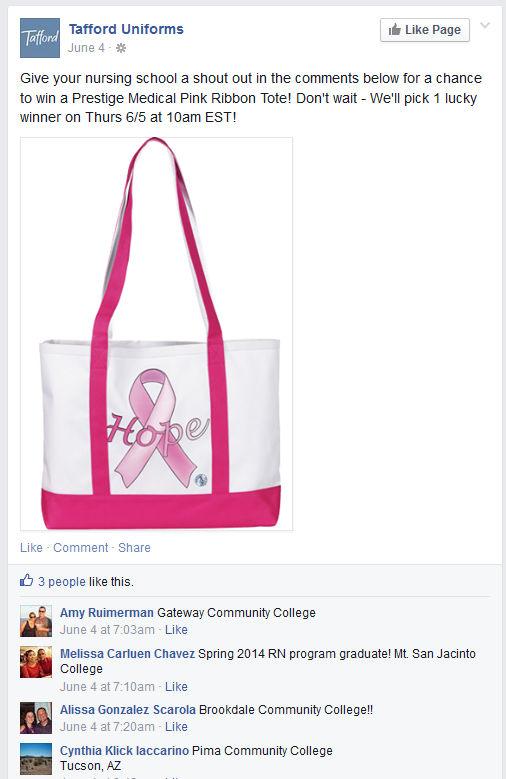 Rignite makes it easy for you to create and run one of these campaigns. Simply specify what you want your fans to do, create your posts, and let Rignite do the rest. Rignite will capture entries from comments or likes, even across multiple Facebook posts, present you with the entries to select a winner (or ask Rignite to randomly pick one) and report daily progress toward your goal. Here's a sample from a FrendsBeauty Rignite Facebook giveaway:
Alternatively, you could run an engagement giveaway or contest on Twitter using a hashtag photo contest which requires fans to tweet a picture with a hashtag.
3

Build Your Lead List – Offer something for their email address.

Now that you've warmed your fans up, it's time to get a little more information about them. Offering a newsletter, eBook, or free consultation is a great way to collect email addresses so you can start an email nurturing campaign.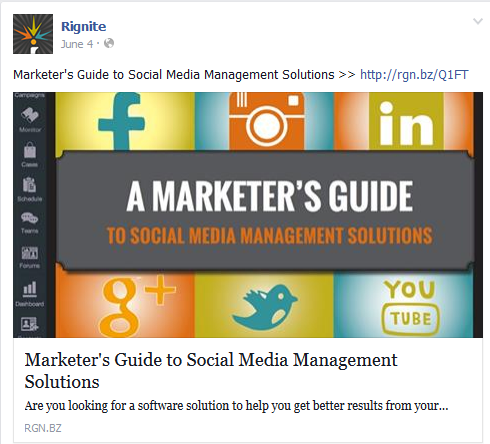 In Rignite, you'd select a campaign to promote your event, blog or content to encourage people to register on your landing page.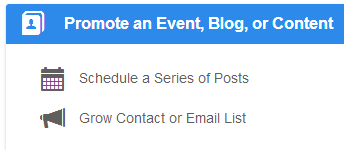 You'll want to make sure you have a steady drum beat of posts for your campaign to catch as many fans as possible. Just select the frequency of posts, and Rignite will schedule them for you. You can even have several 'base posts' which Rignite will alternate, to mix up your messages.

Once you've got this on auto-pilot, just sit back and watch the analytics for your entire campaign series of posts. You can even add more posts or edit them as your campaign progresses.
4

Increase sales – Offer a coupon, then track results

One way to increase sales is to offer special social media coupons. Even if you don't regularly discount your products, you can entice buyers by offering free shipping or a special gift. Create a special coupon code (typically in your shopping cart software) for use ONLY on your social media campaigns. This way you can track the effectiveness of your social media promotions.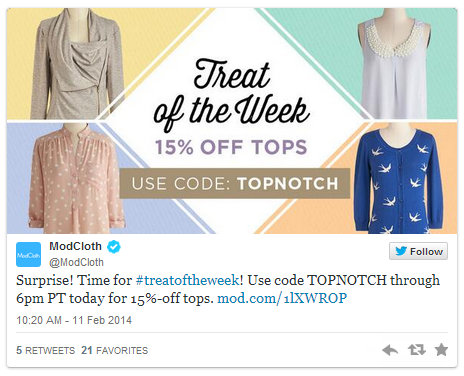 One of the 'holy grail' items for social media is being able to measure the return on investment (ROI) for your social media efforts. If you can track actual sales from coupon redemptions back to your social campaigns, you're golden!
Rignite has started down this path by integrating shopping cart sales with campaign results. We announced an integration with Shopify, a leading online commerce vendor, whereby Shopify customers can automatically see results from social coupon campaigns in Rignite.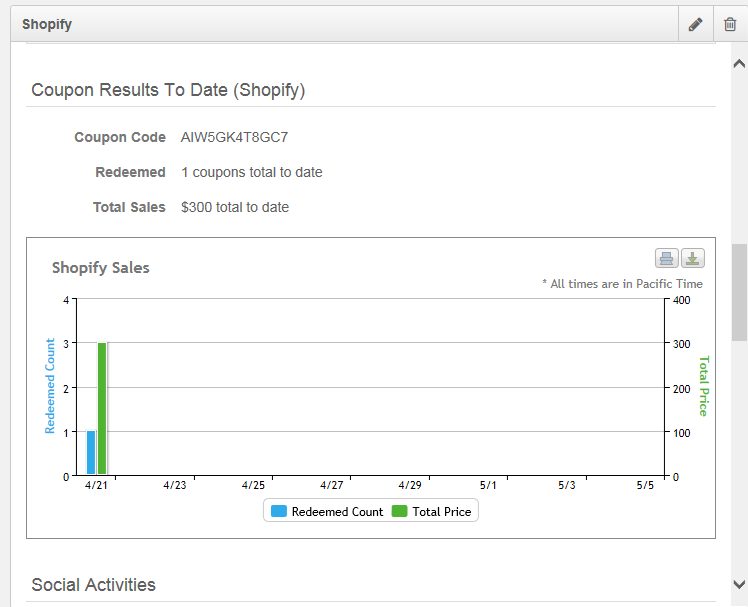 5

Promote a Sale or Featured Item

The most common social campaigns to convert fans to buyers are sale or featured item ones. This could be a storewide 25% Off sale or a sale on certain categories. If you typically don't run sales then a Featured Item or Featured Category campaign might be for you. Highlight a recent arrival or seasonal item such as fall outerwear in a series of posts to keep people engaged.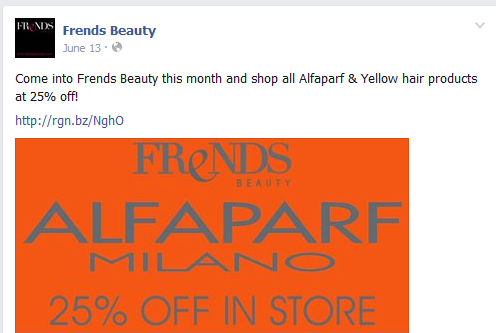 Rignite makes it easy to schedule your Campaign posts across multiple social networks by starting with one or more 'base posts' to schedule over the duration of your campaign, then allowing you to customize each post if desired in order to spice things up. You can even set up your Favorite Post Times for Rignite to use when scheduling posts.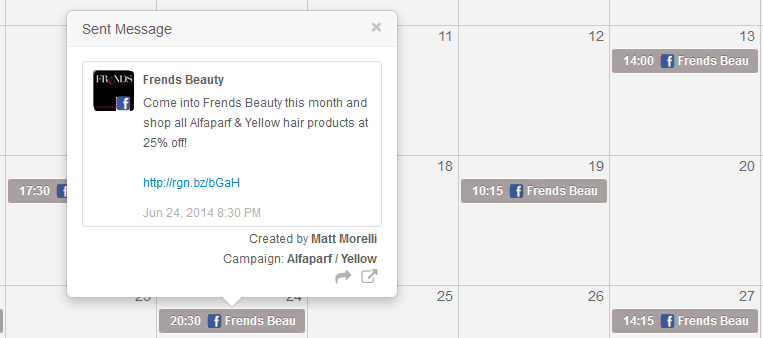 6

Keep them Happy – Spread the word (Bonus)

Don't ignore your customers after they've purchased. They can be advocates for your brand, or customer service issues waiting to explode.

Here's a great example of a customer referral program on social.

It's actually a hashtag photo contest which requires a tweet with the #cheggmeout hashtag and a photo of your books or savings. When run in Rignite, this type of campaign would prompt you to 'Pick a Winner' at the end of the campaign and present you with all the entries including photo's for you to select one or more winner.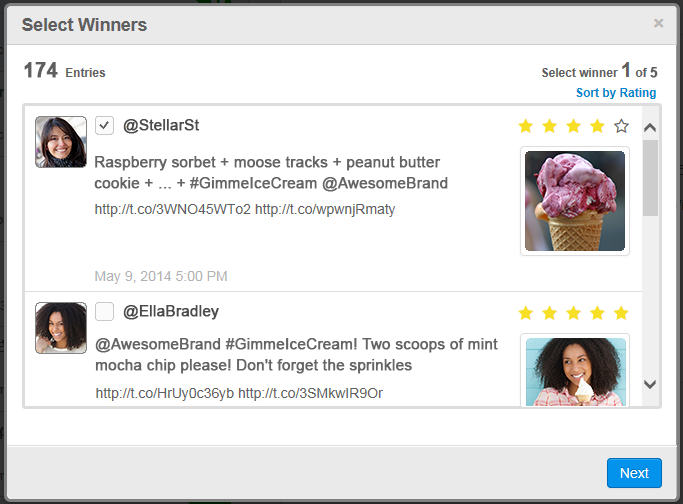 If you use Google Analytics, be sure to track your posts for all social campaigns where you include a link (URL). Rignite makes this easy by automatically inserting your Campaign Name, social network source, and even a unique Post ID to ALL your campaign posts so you can easily track them in Rignite and Google Analytics.
These are just 5 (plus one bonus!) examples of the best social media campaigns to move people through your sales funnel. Every company's sales funnel stages will be different, so use your creative juices to come up with social campaign ideas which are right for your business. And don't forget to use Rignite to make your life a whole lot easier and your results more effective.