January 9, 2013
5 Ways to Improve Twitter Engagement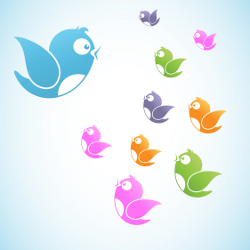 One of the most common questions businesses have about Twitter is "How do I engage my audience and get them to notice me?"  So we've put together a few tips to help you improve your Twitter engagement.
1.  Listen to your audience
You can get a better understanding of your target market's interests and needs just by monitoring your Twitter feed and relevant search terms. Customers often share information about:
their experiences with products and services they use
solutions they are looking for
their passions
This is a great opportunity to reach out.  Use it to offer a solution, a thank you, or engage in a conversation about a shared interest.
Listening can also be great for inspiring ideas for creating content your target market is interested in, and even for ideas about new product and service offerings.
2.  Tweet reguarly, respond immediately
Be sure to Tweet regularly. Gaps in content can be perceived as a lack of follow through. So stay consistent and you'll convey to your audience that your brand is dependable. Then, continuously monitor for responses, mentions, and retweets and respond in a timely manner. The more you show your audience that you are engaged, the more engaging they will be with you.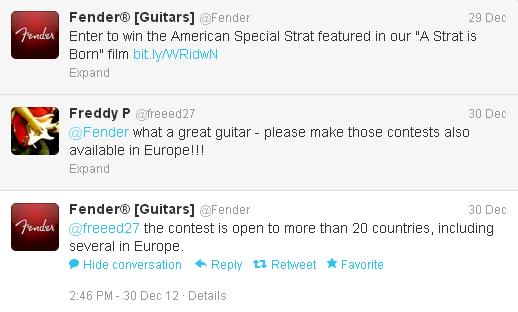 3.  Share other people's content
Sharing good information makes you a trusted resource to be followed. It also helps you build relationships with the people whose content you share.  When sharing an article or retweeting others, include your own "two cents." Adding a comment about the article shows you are truly engaged with that content and admire the original author.  Posing a question about the article can encourage your followers to chime in.  If you find something fascinating, interesting, or fun, chances are your audience will find interest in it as well. One of the easiest ways to find and decide what to retweet is to create lists of users whose viewpoints you admire. Group them by theme to make it easier to focus on the people who you'd like to engage with. For example, consider making lists for:
VIP customers
Top bloggers in your space
Industry analysts
As you monitor those lists of people you've predetermined to be sources of good information, share any of their content that is relevant to your audience.  If a VIP customer evangelizes your brand, take the opportunity to show that your customers are vouching for you by retweeting it.

4.  Be sure to utilize @mentions
Add a human touch by reaching out to your audience directly through an @mention.  That one-on-one type of engagement shows that you are there to engage in a genuine way, as opposed to only broadcasting generic messages.  Establishing a personal relationship makes you more memorable. And it's more likely they'll share your Tweets when they feel connected to your brand.
5.  Use hashtags
Including hashtags in your tweets is a great way to get people with common interests to notice you.  Find hashtags on topics that are relevant to your audience—and that are aligned to your area of expertise. If someone has chosen to follow a particular hashtag it's because they have a deep interest in the topic.  This is an opportunity to get discovered by those people.  Join those hashtag conversations by responding with your expertise on the topic.
In summary, boosting Twitter engagement comes down to being personable and monitoring for the right opportunities to engage.
Leave your comments below
What tips do you have for improving Twitter engagement?
Register for our beta!  We are building a solution to help you boost your social media engagement.  We are looking for social marketers to participate in our beta to help us shape the product.  Click here to register.