February 4, 2016
5 Tips for Social Media Content Management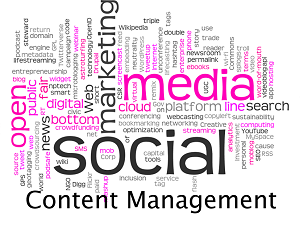 Your success on social media will only be as good as the quality of your content. If you post relevant, engaging content you'll be able to support your business goals and get great results.
That's why it's so important to develop your own way of managing your social media content. You'll be able to share the best content for your audience and get results consistently, not just randomly.
Here are 5 tips for getting started on your social media content management journey.
Social Media Content Management
1

Start With Your Strategy

It's so important that your social media content be tied to your strategy. This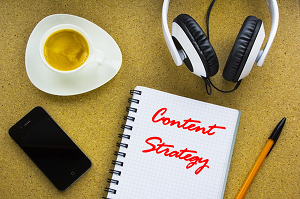 should start with your business strategy, then drill down into your marketing and sales strategy. And finally result in your social media strategy.
If you don't take this approach, you could be wasting time by sharing content on social media that's totally irrelevant to your goals, or to what your audience should see. Here's a few questions to get you started on your content strategy if you're drawing a blank here.
For your social media goals, here's a few that you could use as part of your strategy:
Grow my fan base for these type of people (define who)
Boost engagement actions on Facebook and Twitter
Increase link clicks in my posts to my website
Improve the response time on questions or complaints
Get more customers sharing pictures using my product
What goals are most important to you this month? In the next 6 months?
2

Organize Your Ideas and Put Them in a Schedule

It's a good idea to keep track of your content ideas, editorial calendar, and most important social media posts in a document. Some content may take longer to create than others so these need to be planned further in advance. For example, videos and ebooks will take longer than a Facebook giveaway with images.

Here's a soc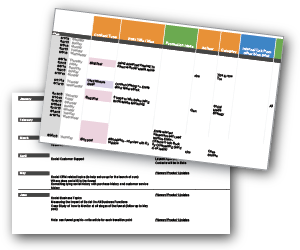 ial media content template if you need one to get started. Remember that once content is created, it should be put into an 'inventory' list for possible re-use in future social media posts. Content such as videos, ebooks, blog posts, and surveys can all be used and re-used on social media over many months.
Your social media content may come from several team members, so it's important to keep track of who is doing what, especially for longer projects such as video creation. If you're on a social media team or manage a team, be sure there's a project manager who tracks due dates and progress so your social media content doesn't get delayed.
Content for social media doesn't have to take long to create. You should be constantly searching for articles and posts which you can share or curate for your followers. It's also good to have a variety of content so you're not always saying the same thing, or your audience may lose interest. It's not difficult to generate ideas for social media if you take a structured approach.
But you have to be organized and diligent to keep a steady flow of great diverse content coming.
3

Use a Social Media Management Tool

Social media content management requires continual creation, curation, posting, and updating activities. It may also require team coordination and approvals for posting.

For the daily and weekly management and coordination of social media activities, social media management software like Rignite can make your life easier and save tons of time.

Here's just some of the main things you should be doing daily or weekly:
Checking your post schedule to make sure activity is scheduled on each social network
Responding to engagement action such as retweets, comments, mentions, and likes
Moving posts around on the calendar to balance post activity
Checking posts and campaigns to see how people are responding
Scheduling new posts from curated content, new content, or promotional ideas
Some social media management tools can also allow assignment of posts to team members, run social giveaways and suggest content to curate.
If you're managing a lot of social profiles for clients or have a lot of team members posting, social media software can centralize and simplify logins and passwords for all those social media accounts. You won't need to give login information to every team member and constantly change it when your team changes.
Try Managing Social Media Posts in Rignite

Schedule and Manage Posts Using Rignite

Rignite is a software solution that makes it easy to schedule posts and analyze how posts are performing. Monitor your fans, engage from one platform, and manage your post schedule.
4

Analyze Your Content Strategy

You can't improve what you can't measure. But what should you measure to figure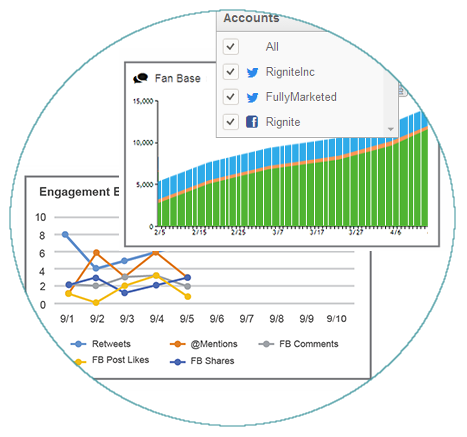 out how your strategy is paying off? Obviously, sales, free trials, returns and such might be the most important to your business. But in social media the results can often be indirect, so you should look at measurements that lead to those business results.
It's important to look at your social media analytics from several different angles, such as those below.
Post Analysis

. Which posts get the most engagement or shortlink clicks?

Social Network Analysis

. How is each social network such as Facebook or Instagram performing?

Campaign Analysis

. Which social media campaigns are getting the best reach and impressions across all posts?

Content Category Analysis

. What types of content, such as educational, promotional, and humor drive more people to our website?
If you're also focused on specific individuals such as influencers or sales prospects then you'll probably also want to track how active those people are. Getting analytics on a user basis for your most engaged users will tell you if you're reaching these important people.
An important part of every social media content management program is to slice and dice the data from post results in different ways.
5

Adjust and Improve Your Social Media Content

After you've studied your social media analytics from different angles you should look for opportunities to improve and experiment. Do this at least weekly so you stay in the habit of always trying new things.

Here are some things to look at and possibly try:
Do more of what's working until those types of posts start to drop in results
Experiment with different days and times for your posts
Do a survey – ask your followers what type of content they'd find most interesting
Try a series of posts for the same content but use different headlines, titles or descriptions
Find new ways to organize and categorize your posts so you can have new ways of looking at results
Check out what types of content your competitors are posting that's getting results, and try mimicking them
Find new sources of curated content and try posting from them
Don't be afraid to try a few experiments and see how the posts do.


You've got the ability to analyze your results after a few days or weeks and see if anything improves or changes.
Get the picture? It's a continual process of trying and improving. Good luck!
Manage Your Social Media Content Using Rignite
Rignite is a software solution that makes it easy to schedule and manage posts.
Schedule posts and track results for each post, each social network, or as a group
Manage posts easily with an online calendar with import and export options
Schedule dozens of posts as part of a marketing campaign
Get campaign level reports showing which posts were most effective
Track post analytics by categories, topics, types and any way you want to
Sign up for a free trial today!