January 25, 2016
How to Generate Social Media Content Ideas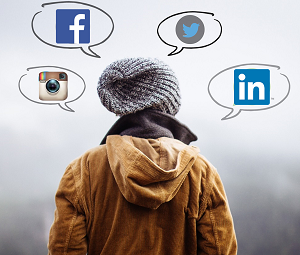 Creating engaging content for your social media channels is always an ongoing challenge. So it helps to have a few tips and a process for generating social media content ideas.
First, Get Organized
You probably already have existing content that could be ideal for social media content. Let's review the different  types of content you may already have or may want to create:
E-books
Blog Posts
Videos
Infographics
Presentations
Guides – How-To's
Software Downloads
Website pages
Gather your existing content assets and start thinking about social media post ideas for promoting your content. Then start brainstorming about new content to create.
Also, create a document to keep track of your ideas and schedule them into your calendar. Here's a sample social media calendar template which provides a great planning tool which can also help generate social media content ideas.
Ask a Few Content Generating Questions
It helps to ask and answer a few key questions to figure out what content will be most interesting to your audience.
What questions can I answer for my followers? About how to make an educated decision? About being more successful?
Who would my audience like to hear a quote from?
What would make my fans laugh?
What would be most inspirational to my customers?
What promotions have customers responded to best?
What's my competition posting?
What does my potential customer fear most?
However, if you haven't figured out your overall content strategy yet, here are 4 strategic questions to ask first about your content strategy.
Determine Your Ideal Content Types and Mix
You've probably heard that your social media content should NOT be all promotional for your product or service. Or all anything for that matter. It's important to have a mix of different categories, or types or content. Here's some examples:
Educational
Humor
News
Promotional
Inspirational
Events
Sales.
You'll want to write down what percentage of your posts to target for each type of content. Then categorize and track your posts so that you are close to your targets for any given time period. A good general rule of thumb is that no more than 15% of your posts should be promotional in nature.
Curated, Created, and User Generated Content
You don't have to create all of your own content. You can curate content to share with your followers on social media. You can also encourage your fans to contribute user generated content such as pictures with your product, or favorite locations.
Many user generated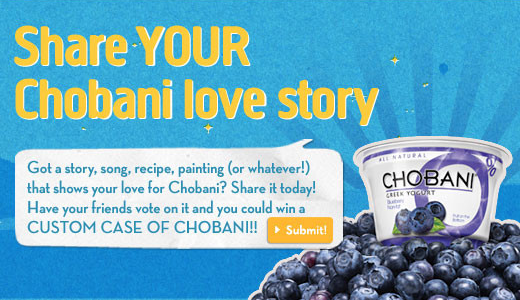 content ideas involve a giveaway or contest to provide an incentive for people to submit photo's, video's or even just comments. For example, Chobani yogurt asked fans to create a story, song, recipe, or anything that demonstrated their love for Chobani, for a chance to win a custom case.
For curating content, using a tool such as Feedly to monitor blogs and RSS feeds is a great way to stay on top o

f new content that could be curated. Pick a few influential bloggers and news sites in your domain to monitor for curated content ideas. Then post a link to those articles and include an attractive headline.
For really interesting curated articles that aren't time sensitive, don't be afraid schedule several posts of the same article over the next few weeks or months. You could vary the headline of each post for variety, or just to see which one gets more likes or shares.
A good social media content strategy will have a mix of content ideas and types of content that is proven to attract the attention of your targeted audience.
Monitor, Analyze, and Adjust Your Social Media Content
After you've filled your social media calendar with a great mix of content and have some history of past post performance, be sure to do regular reviews of your results.
To find out how your social media content ideas are working, analyze your posts from many different angles:
The basics – social network, social profile, time of day, dates etc. For example, do your Facebook posts on Wednesday mornings perform the best?
Marketing campaigns. For example, do my BOGO promotions get better engagement than my free sample giveaways? Here's an example from Rignite comparing campaign engagement for a retailer:
Category or type of posts. For example, do instructional posts get higher engagement than humor and jokes?  For example, this chart from Rignite shows that for one social account, Educational posts get 38% of the engagement even though they account for only 28% of total posts. And Promotional posts get only 2% engagement from 6% of total posts.
Looking at your post results from many different angles can give you insight into which social media content ideas are working and which to improve.
Manage and Improve Your Social Media Content Ideas
Rignite is a software solution that makes it easy to manage your social media marketing activities. Rignite can help you schedule your posts across multiple social networks. And you can analyze your posts by campaigns or categories to get better results and maintain your ideal content mix.
Sign up for a free trial today!