Our
Blog
May 27, 2014
Rignite News & Tips
Today we launched an integration between our Rignite social media marketing solution and the Shopify ecommerce platform for online stores.
Track ROI for Social Media Promotions
Rignite customers who use Shopify for their ecommerce platform will now be able to measure social media ROI in the form of sales and coupon redemptions from social promotions they manage through Rignite. By comparing results of social campaigns across social networks, Rignite customers can easily see which social campaigns generate …

No Comments
May 23, 2013
Social Media Strategy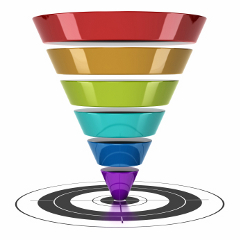 Today's guest author is Nichole Kelly, author of How to Measure Social Media. She covers a range of topics about digital marketing strategies.
Social media is so common nowadays, you might assume every business is clamoring to use it at the earliest possible opportunity. Surprisingly, however, that's often not the case.
Convincing management that your company should be active on social media takes more than just good old-fashioned "Hey, let's put on a show" enthusiasm. Executives care about impact …

No Comments