March 16, 2015
How to Share Blog Posts on Facebook that Get Clicks and Engagement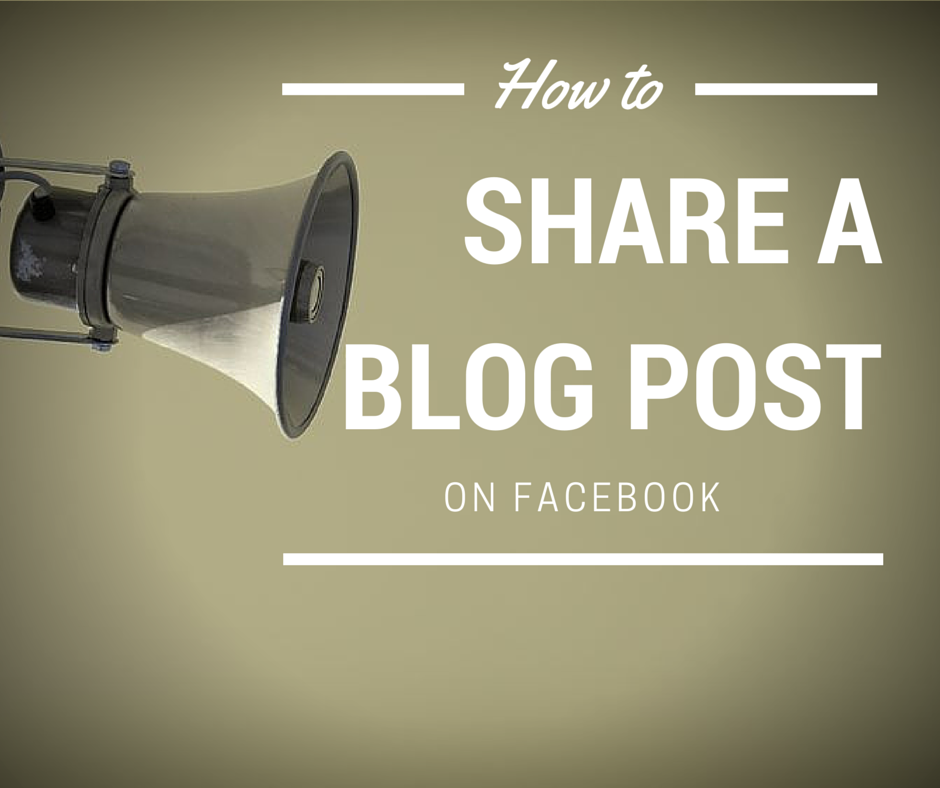 Let's be honest… with all the noise in a typical person's Facebook feed, you have to wonder – is anybody reading the blog posts I share on Facebook? How can you possibly capture someone's attention when there are thousands of posts to choose from? It may seem daunting, so we've compiled a short list of tips that will show you how to share blog posts on Facebook that stand out from the crowd!
1

Share the blog post with a compelling title

First and foremost, the title of the blog post you share on Facebook is the first impression your readers will get. This is your first opportunity to grab their attention and pull them in.

One of the most successful approaches to this is to answer a question (or pose the question with the promise of an answer) that you feel your target consumer would be interested in hearing.

Case in Point

The fashion blog, Who What Wear is masterful at this technique. Who wouldn't click on this post to find out if their doing the ultimate Instagram no-no.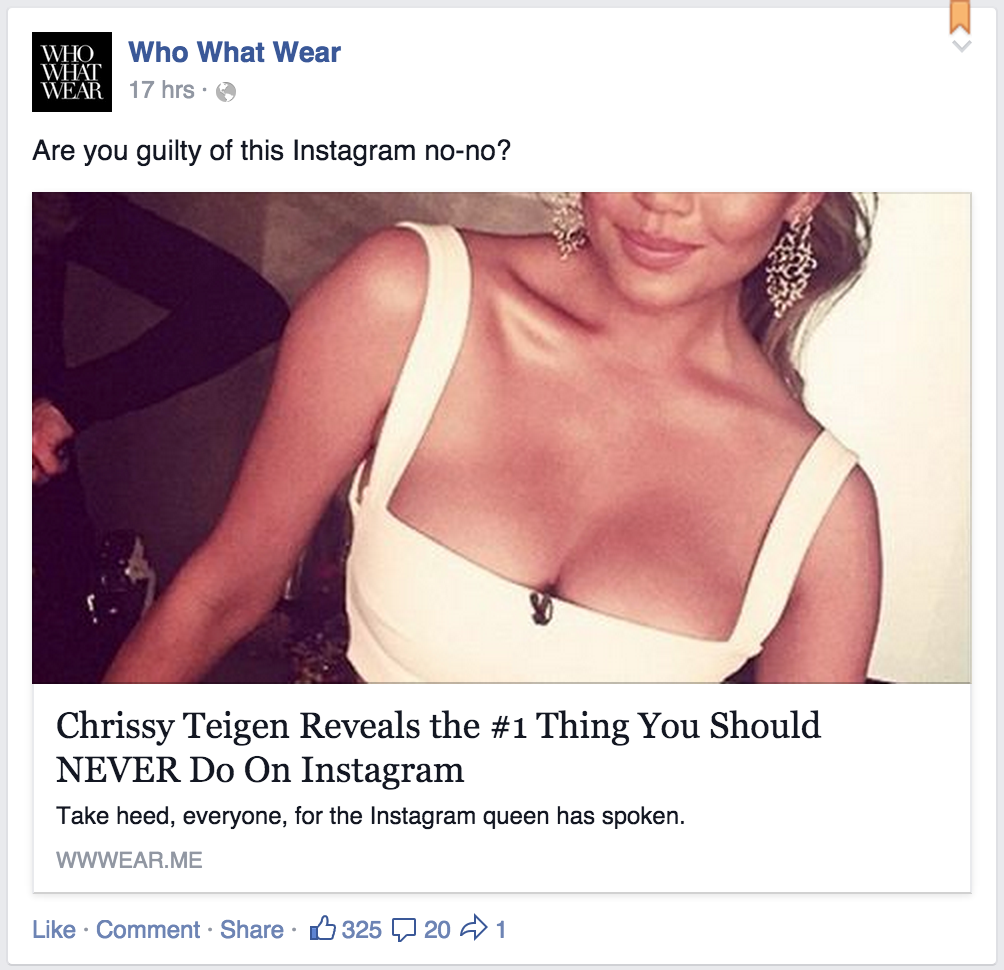 Providing information that is not only entertaining, but also genuinely useful to your consumers is crucial. It'll encourage them to follow you for more interesting and useful material. And once you've gotten them hooked, you can sneak in a plug for your small business in a less 'in-your-face' kind of way.
2

Share blog posts on Facebook that are relevant to current trends

Remember to keep your content topical. If you can stay up to date with the headlines and subtly incorporate a current trend into the blog posts you share, you'll be sure to surprise and delight your readers. As an added bonus, it could add a bit of color to a seemingly mundane topic. For instance, if you feel as though your small business isn't necessarily the most exciting niche, this is a great way to incorporate that unexpected twist with a touch of creativity.

Case in point

Who isn't bored to tears when filing their taxes? TurboTax creatively captured the interest of House of Cards fans the day Netflix released the next season by dropping the hint that you can entertain yourself while doing your taxes. Who'da thunk?
3

Share blog posts on Facebook that are brief

Another piece of advice is to keep your posts relatively brief. Keep in mind that your readers are probably just as busy as you are, and want to be entertained or informed in a reasonable amount of time. If they get used to the fact that your posts are interesting and can be read cover to cover in about 1-2 minutes, they'll surely become repeat readers.
4

Share blog posts on Facebook at Optimal Posting Times

The success of your Facebook posts can be improved by finding the best time to post on Facebook for your given goal. When sharing blog posts on Facebook, your top priority is probably to get traffic to your post.

There is no one-size-fits-all time that works for every business. Check out this post to find the best time to post on Facebook specifically for your business, your goals, and your audience behavior.

That's all, folks! We hope that we could provide a bit of inspiration for sharing blog posts on Facebook that'll get noticed and drive traffic to your site. Happy posting!
Share blog posts on Facebook using Rignite
Our software helps your business save time managing social marketing. Shedule all your social media posts through Rignite. Easily. With less hassle.
Sign up for a free trial today!