Our
Blog
November 14, 2013
#SocialPlus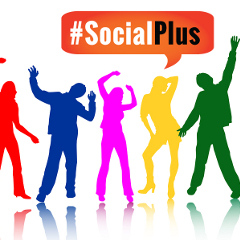 Question: What was the original Social Network?
A) Friendster
B) AOL
C) Online Forums
D) Compuserve
Answer: E – Other. The original social networks were cocktail parties.
Alright, that may have been (okay, definitely was) a trick question, but it's so easy to think of connecting directly with customers as a new thing. In-person events are a great way to make a personal connection with your customers and deepen brand loyalty in a way that digital social networks simply …

No Comments
October 17, 2013
#SocialPlus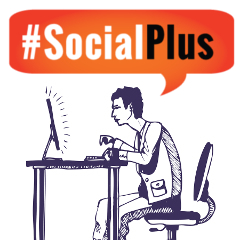 Quick, do an impression of Arnold Schwarzenegger.
We're willing to bet a virtual steak dinner (0 calories!) that you said "I'll Be Back." It's got to be the most common impression anyone does (as countless dinner parties have proven to us), and is instantly recognizable as soon as you hear it. Everyone knows where that line comes from, because everyone's heard it a million times. Repetition has its advantages. Your goal should be to build the …

No Comments
March 26, 2013
#SocialPlus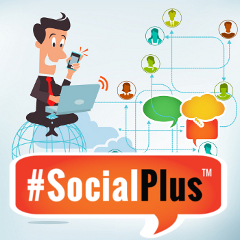 Social media continues to impact businesses of all sizes. Real-time communication has become a necessity in today's fast paced business world. Forward-thinking companies are proactively integrating a social layer that crosses multiple functions in the organization.
Social media does not belong only to marketing. Small and medium-sized companies should use social media to accomplish a variety of business objectives:
improving brand awareness
increasing sales growth
improving customer relationships
developing better products
But don't just take our word for it. As Tom …

No Comments