February 12, 2014
The Beauty of Instagram: Social Media Success from Frends Beauty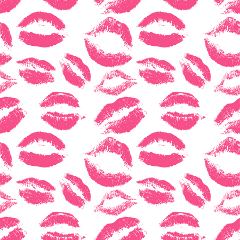 From time to time we like to take a moment to sit down with a business that has had great success with social media. They say that a picture may be worth a thousand words, but according to Matt Morelli, Director of Business Development for Frends Beauty, Instagram is worth thousands more. The entertainment industry's one-stop-shop for professional hair and makeup artistry supplies has established international recognition and sales galore, as well as a thriving social following. We talked with Matt to find out just how Instagram has played a role in their success:
Glen: First things first, tell us a bit about Frends Beauty Supply. What makes you guys special?
Matt Morelli: We're the oldest running professional makeup supplier in the US, probably in the world. The original owner, Sig Frends, founded the company in 1940 and supplied all the professional makeup, special effects, and hair care products to film and television productions. We fill a niche because we provide all these specific products under one roof. And, in addition to supplying professional makeup artists worldwide, we also sell to the public online and in our North Hollywood showroom.
Glen: Interesting. Since the company is focused on a niche market, what led you to social media?
Matt: Before I came to Frends in 2011, the company had done almost no marketing whatsoever. It was basically just word-of-mouth for 71 years. They had a Facebook page and a Twitter account, but nobody really managed it. I've always been active on social media personally, and I saw an opportunity that we just weren't capitalizing on. More recently, it made sense to use Instagram since we sell beauty; makeup and things that people need to see to appreciate.
Glen: What's the best way to describe your content and publishing strategy on Instagram?
Matt: It's kind of "from the hip," which reflects our company culture. We've mastered the art of doing business by being ourselves. We're not a suit and tie corporation, and that's what people like about us. When customers call, they're talking to a human who can answer their questions in the customer's own language, and I figured our social strategy should be that way too.
We're always snapping pictures of new products and what's going on in the store. Every year, we visit 15-18 trade shows all around the world, so we take photos to share the experience with our customers.
We want them to get to know us personally through social media, and that way they can virtually interact and live vicariously through us since not everyone can visit these shows in these countries…but every beauty lover wants to.
Glen: Have you had any noteworthy successes with your Instagram campaign?
Matt: Some of the brands we carry are really hot. Anytime we post pictures of those specific brands, people go crazy. We can increase sales by 15 or 20% in one day just by showing them and maybe running a small discount alongside it.
Glen: Social media has obviously impacted your success in sales, but what about as a brand?
Matt: Since we established an online presence, we can show up at a trade show in some remote corner of the world and people know us by name. We have a pro-discount program called 'Frends with Benefits' which generates twenty to thirty new registrations per day.
Our discount program is the largest in the industry because people want to be a part of the Frends experience, and we share that experience through our Instagram campaigns.
Glen: Are there things that haven't worked so well?
Matt: I'm still trying to figure out exactly what my definition of success on Instagram would be. We post for different reasons: Sometimes it's to get more followers; sometimes it's to increase sales; sometimes it's just to make people laugh. So, nothing we've done hasn't worked, but I'm always looking at what does work and trying to narrow that down and make it better.
Glen: Thank you so much for your time today Matt, but before we go, do you have any advice about Instagram or Social Media you would give to other businesses?
Matt: I'll take the Nike slogan, 'Just Do It.' In marketing, it's always a crap shoot and you never really know exactly what kind of returns you're going to get. But if you're not doing it, you're missing 100% of what you might get back.
We'd like to thank Matt again for taking the time to share his insights into the Frends Beauty Supply social strategy. What really stands out to us is that sharing who you are as a business and being aware of what people want from you (and then giving it to them) is a sure path to social media success.
Tell us: Do you have a social media success story you'd like to share?  Tell us in the comments below.