January 22, 2016
Manage Your Social Media Marketing More Efficiently This Year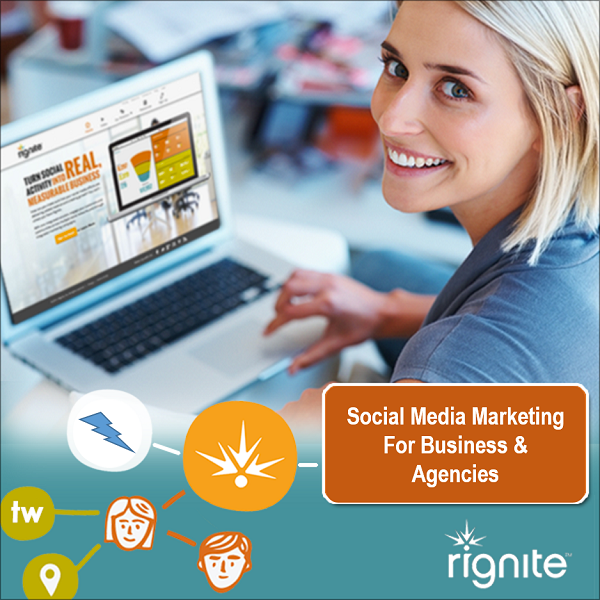 It's been a hectic past year for all of us, and it doesn't look like the new year will be bringing us more time to do the things we need to do.
You're probably in a similar situation, so we're hoping that we can help you to manage your social media marketing more efficiently this year.
Here are just some of the new features and improvements that our team has recently delivered. These are designed to make your life easier and give you better insights into your social media marketing activities.
Track Instagram Giveaways and Hashtag Campaigns. Let Rignite monitor comments, likes, or hashtags for your giveaway and collect entries. Now run campaigns across Twitter, Facebook and Instagram.
Post More Efficiently. Bulk upload posts from a CSV file or export posts to Excel for review. Use the posting Calendar to stay on top of your scheduled posts.
Get Better Facebook and Twitter Analytics. Use the redesigned Dashboard to get insights into top Facebook and Twitter posts.
Improved Facebook Posting. Use the Facebook link preview to see what your post will look like, and tag other Facebook pages in your posts.
Faster Display Loading. For very active posters, view your scheduled posts quickly, even with dozens per day.
Promote Constant Contact Events and Campaigns. Connect your Constant Contact account to easily promote EventSpots and email campaigns in Rignite. Use your image library in Rignite.
We also released dozens of small improvements to performance, usability, and analytics that have enhanced the experience for Rignite customers. We truly feel that we have an awesome social media management platform for:
Efficiently creating and managing your schedule of posts across multiple social networks
Running goal-oriented Campaigns that boost engagement with giveaways, contests, and promotions
Power scheduling dozens of posts to keep content 'evergreen' for blog posts, downloads, events, content
Analyzing your social media content strategy by campaigns and categories of posts to improve your results
Monitoring and engaging with your fans.
I'm proud of what we've been able to accomplish over the past year and look forward to an exciting new year! Our focus this year will be on delivering tools to improve the insight and results from your social media marketing activities.
Be More Efficient in Your Social Media Marketing with Rignite
Rignite is a software solution that makes it easy to manage your social media marketing activities.
Sign up for a free trial today!