July 11, 2013
If You Build It, They Will Come: How to Get More Followers on Social Media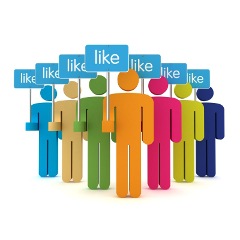 You have a great website, a kick-butt Facebook page, and a riveting Twitter feed. Both of your fans really love it. If social media were just about being creative and having fun, we'd say that you're doing great and should just keep going. But for businesses, social media is not just for fun and games… it's where customers are earned, sales are closed, and dreams are realized.
So if the size of your audience could use a boost, relax and read on for our three step plan to grow what really matters in social media – your community.
1
Getting More Followers, Step One: Produce Ah-MAY-zing content
Before we get into what your content should contain, we have one important announcement: No one likes a narcissistic content plan. Your published content cannot always be about you. Third party content (found through content curation) must be an essential part of your content plan if you really want to build trust, interest, and your community.
So, when planning your content, you want to be sure the materials you create and curate have several key qualities:
Your Content Should Be "High Funnel"
A high funnel customer is somebody who might be a potential buyer of your product… someday. Currently, they may not even know that they have a problem your product or service solves. In other words, they totally need your product or service but don't know it (yet). Guess what your job is? That's right; to create content that speaks to your potential audience at the highest level.
Our trusty hypothetical company BoostCase has an example of high funnel content for us. Remember them? They sell a smartphone case with built-in antennae to boost cell service in weak service areas. As part of their high funnel content, they posted a great article about how to better use an iPhone — it was packed with really good tips and tricks. They captured an audience of iPhone users at the very top of their sales funnel. These potential customers aren't even thinking about boosting their signal (again, yet) but BoostCase has their attention now and already knows they are smartphone users.
Your Content Should Be Attention-Getting
Want to know the secret to making billions of dollars and becoming better looking all by using this one great social media trick that involves practically no work?
Remember, content is king and he's not abdicating any time soon. Engaging content helps validate a high funnel target to join your community by liking your Facebook page or following your company's Twitter feed.
Yeah, us too… but we got your attention. The downside is that misleading your reader isn't really a good idea. The upside is that you don't have to rely on such extreme measures to make your content attention-getting. For example, BoostCase advertised their article about iPhone usage with this teaser: Never (EVER) press this combination of keys on your iPhone! That drove a near-record number of hypothetical clicks.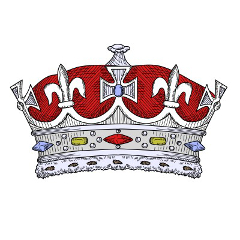 For more tips on creating attention-getting and shareable content, take a look at our most recent eBook on the reasons people share content.
Your Content Should Give People a Reason to Join
Aside from being compelling and awesome, your content needs to offer value to your readers. Essentially, they are paying for your content with a "like" or a "follow," so your
7 Ways to Save For Your Next Summer Vacation content has to be worth it. For example, a personal finance company might offer articles like:
6 Ways to Teach Your Kids about Personal Finance
12 Ways to Change Your Own Relationship With Money
These articles offer practical advice that the reader can use, and ultimately represents a good value in exchange for their "like."
2
Getting More Followers, Step Two: Ask People to Join the Community
Even if you produce awesome content, your community may not grow until you ask people to join. Yes, it can really be that simple. No, having a tiny square Facebook logo in the footer of your website is not enough. Conventional marketing rules apply online, too. You must tie it in to a clear and benefit-driven call to action (CTA).
Here's the thing, though – you can't just ask people to "Follow us on Facebook." That's a request that only benefits you. While many of your customers may be charitable in nature, it's unlikely that they'll feel charitable towards you. So, tie their action back to a benefit. Even a simple, "Like us on Facebook for exclusive Weekly Deals for Facebook Friends Only!" works.
For example, a random fellow (we'll call him Andy) walks by MaMa Fudge every summer on his beach vacation. He sees a CTA to follow them on Facebook. (Probably something clever like, "Get your calorie-free daily fudge-fix by following us on Facebook.") So, he goes to their Facebook page to check it out and sees amazing pictures of ooey-gooey fudge being made, plus all sorts of tasty fudge information. He's intrigued (and salivating) and decides to follow MaMa Fudge so he doesn't have to remember to track down the page again. He wants that page's updates in his newsfeed and that fudge in his belly.
Popular places to include CTA's include:
Your main website
Upon checkout from your eCommerce engine
Embedded in newsletters and emails
3
Getting More Followers, Step Three: Advertise Your Community
Organic growth is a natural side-effect of having great content and effective CTA's, but really rocking your community requires more effort on your part. But if you really want to put your community growth on steroids, you're going to have to do some advertising. Utilize every tool in your online arsenal: Facebook ads, Twitter-sponsored profiles, YouTube channel ads, "Share This" contests with followers, elaborate multi-colored skywriting, etc. Your goal is to generate awareness of your community and sometimes there's no better way than a good old-fashioned digital billboard. (The online kind, not the distracting variety you see along the freeway… who thought that was a good idea???)
Bonus tip: If you already have a decent list of email addresses (from gated content or previous campaigns), you can use Facebook's Power Editor feature to market your Facebook page exclusively to that email list. It's a great way to market to individuals that have already made contact with your company but haven't joined your online community.
Growing your social network and online community isn't hard as long as you're thorough and persistent. You must create captivating content, advertise that content, and then get people to join by flat-out asking and giving them a reason to join.
Question for you: What tactics have worked for you in growing your online community?