October 13, 2014
5 Social Media Workflows To Keep Your Team On The Ball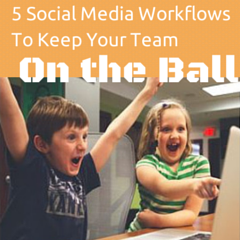 When you've got a lot going on with your social networks and it's important to coordinate efforts with your team, it helps to document the social media workflow for each critical process. Whether you're an enterprise team or a marketing agency with many clients, this will help ensure that everyone knows their social media team role and place in the flow.
Here are sample social media workflows for five critical social media processes.
1

Communicating – Posting and Scheduling Posts

This is the most basic but critical process for social media. Creating compelling posts is always a challenge but if done right will keep your fans engaged and informed. Of course, it helps if you've got interesting things to post such as events, specials, blog articles, ebooks or other core marketing assets. But sometimes just finding or creating a humorous quote or joke can work well.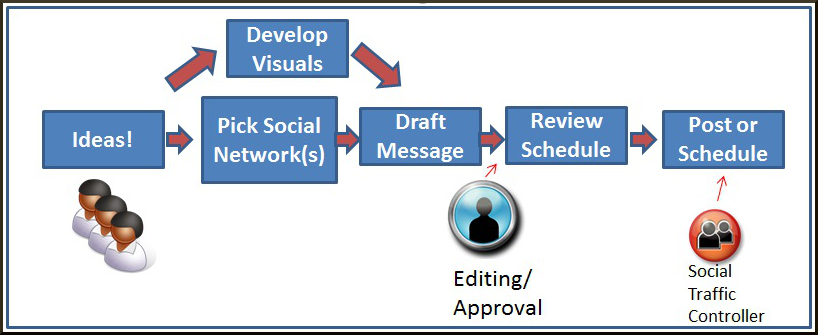 When it comes to drafting posts and managing a schedule of posts, Rignite can help you organize and manage your posts through the Schedule module with easy drag-and-drop post editing.
2

Sharing – Curating Content for Sharing

You don't have to post all original content. In fact, your fans will appreciate it if you share some relevant news, tips, jokes, or just plain interesting things from around the internet. Finding relevant articles to curate and share requires searching for reliable sources for news or blogs that will make your fans take note.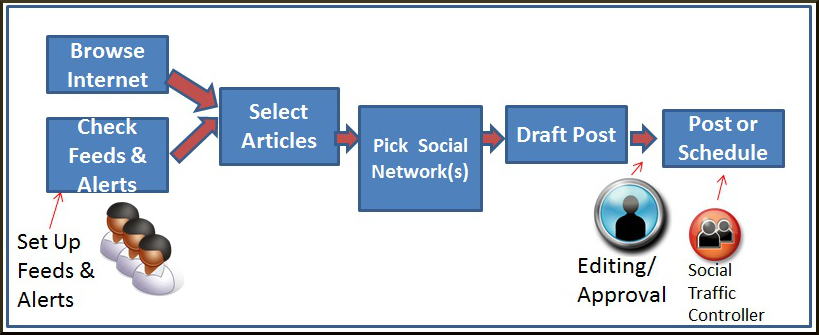 Rignite makes it easy to share content across social networks with the Chrome Extension and a posting interface which makes scheduling and sharing a snap.
3

Listening – Monitoring and Engaging with Your Fans

There's always so much happening on social networks that you should be looking for opportunities to engage with your fans as well as monitoring public posts for conversations relevant to you. Of course, some responses take a little more thought or preparation, so make sure they are handled appropriately. Complaints and negative comments require special handling, so be prepared with adequately trained responders.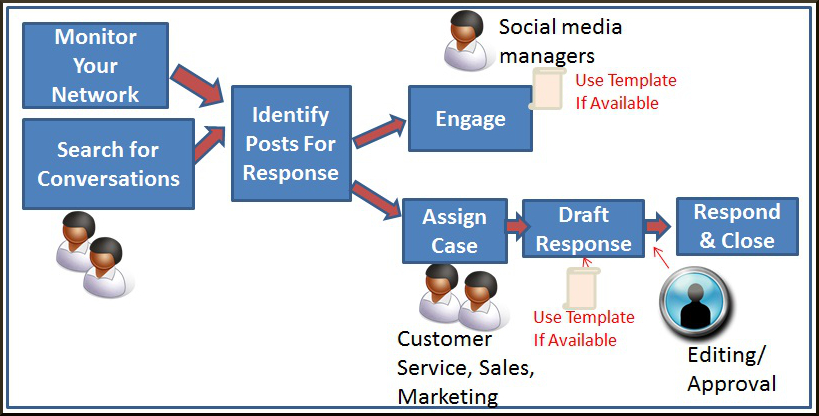 This is where a social media management tool can be a life saver. Simple responses can be handled quickly, while more complex issues can be handled by creating a Case for followup, often by a different team member. In both instances, it helps to have Templates set up for commonly used replies to maintain consistent quality and tone of voice in your responses.
4

Promoting – Running a Social Campaign

You can really boost engagement or increase sales with social promotions and campaigns. These are coordinated posts often across multiple social networks to promote a sale, event, giveaway, contest, or simply a new blog post or ebook.

Campaigns often require some advance preparation and post-campaign follow up. Landing pages and prizes need to be prepared, and registrations or contest entries collected for winner selection and notification.
A social media management tool which helps schedule your campaign posts and collects entries can be a life saver. It's also critical to analyze the metrics for campaigns as a whole, and to compare campaigns to each other in order to improve on single posts or campaign themes as a whole.
5

Keep It Flowing – Being the 'Social Traffic Controller'

A social traffic controller, much like an air traffic controller, makes sure that posts don't 'collide' or compete for attention. While this may be more of a role rather than a social media workflow, it's important to work out how this process will work in your company.

A social traffic controller:
Determines optimal posting days and times by considering the audience, content or campaign goal, social network, and other posts or campaigns scheduled.
Schedules, adjusts, and communicates changes to post schedules.
Reviews schedule and analytics for continual improvements and adjustments.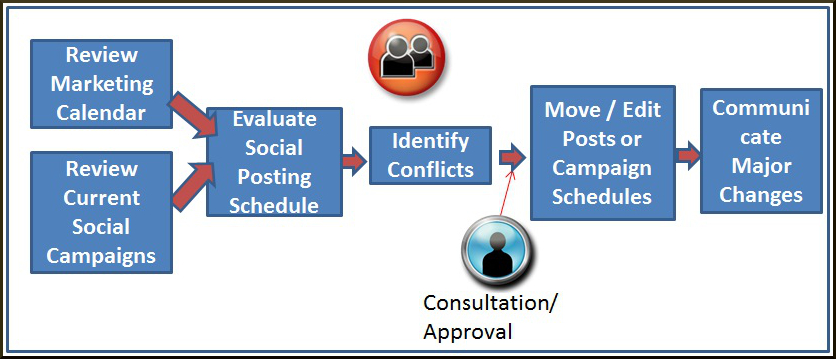 What other critical social media workflows do you have? Let us know below.