September 29, 2014
10 Reasons Why Your Business Needs a Loyalty Program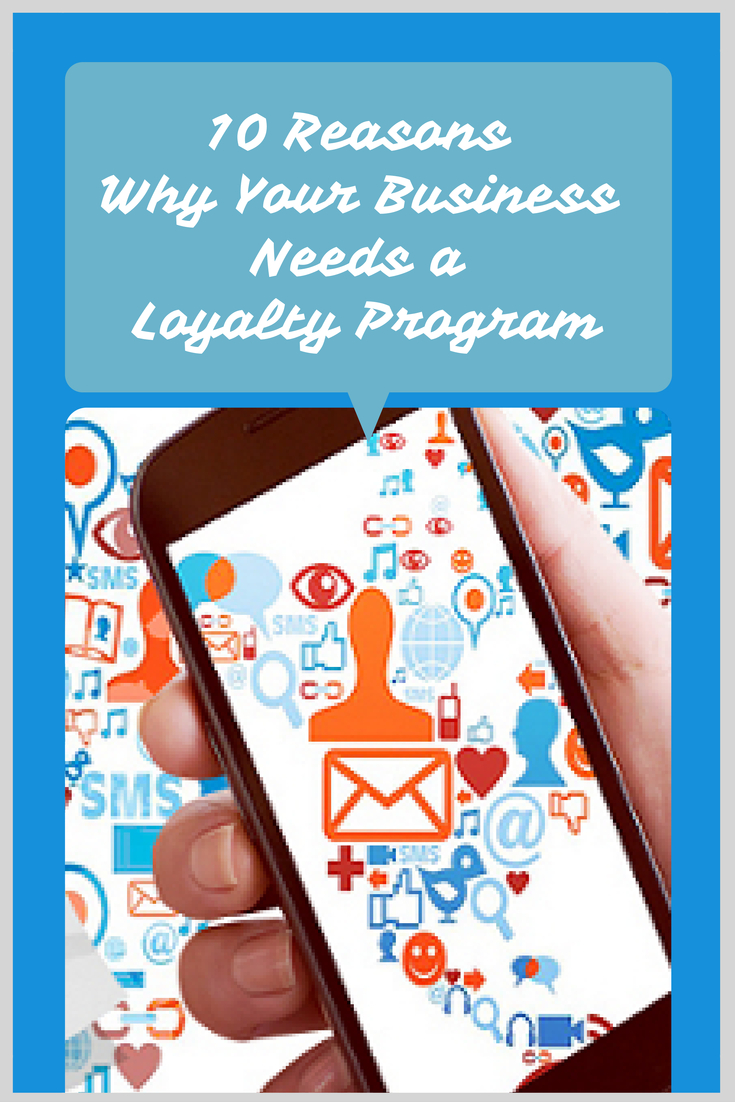 Today's guest author is Sherry Hayes-Peirce. Sherry is a former TV Journalist, who now presents workshops and delivers keynotes in the U.S. and Australia on Social Media. She is currently working on a book about how churches can use social media to share the message and engage future generations, she also guest blogs for Rignite and other publications.
Many businesses believe the return on loyalty programs is not worth the time or resources necessary to manage it. Well consider this:
• It costs a business 6 to 7 times the number of resources to acquire a new customer vs. retaining an existing one.
• On average, an existing customer will spend on average 67% more than a new customer.
• Over the next five years, a business with a 70% retention rate will lose 2-3x the number of customers than one with a 90% retention rate
Hmmm, did I get your attention? So, let me share the top 10 reasons why your business should launch a loyalty program today!
1

Grow Your Customer Base

When you reward a customer for their business, they share the love with friends & family who become your future customers. Think about it. When you thank someone in the social media space it results in a re-tweet, like, follow, connection request, share, or subscription. This is FREE marketing for your brand. In fact, another stat reports nearly three-quarters of consumers feel that loyalty programs are an integral part of their relationship with a company.
2

Crowdsource Insights

Each purchase can provide valuable information on your customers' wants and needs. We have all received an electronic or phone survey following a recent purchase and some respond while others quickly click delete. It's all in the headline that ends up in my inbox that determines if I even open it, right? So what about asking a more provocative question like:

"If we could do something better what would it be" …or… "You pick the deal for your next purchase"

Which one would you click? The purchase itself is helpful in planning marketing campaigns. Think about who your customers are: male, female, teens, tweens, college age, middle aged or beyond?
3

Manage Inventory and Pricing

Having a rewards program allows you to tailor your pricing based on purchase cycles and inventory control. These programs allow you to start tracking "What's hot and What's not" so you can make sure to replenish what's hot and design deals to liquidate what's not. If your business doesn't have inventory, analyze what add-on services your loyal customers may need that you may be able to provide to increase revenue opportunities.
4

Create a Competitive Advantage

According to a recent poll of Americans participating in loyalty programs, nearly 70% say that rewards for purchases influenced their decision to do business with one company over another. If you look at the coffee business one of the reasons that Starbucks outsells its competitors like Peet's Coffee or Dunkin Donuts is because of their rewards program. A rewards program helps businesses build loyalty and increases the bottom line at the same time. Ensuring that the program is easy to join, reward tiers clearly outlined and easily redeemable is essential to success. Here are six types of programs that may work for you:
Loyalty Program Ideas
Loyalty Program
Description
Tool

Membership Only Pricing

 

Create a virtual or old school card that members would get special pricing in exchange for sharing personal information as a part of the sign-up

 SpotOn.com
Favorites
Design membership tiers for your favorite customers – the ones who spend the most money! Platinum, Gold, Silver and Bronze offering discounts based upon a percentage of what they spend.
Perka.com
Email Blasts
Share behind the scenes info about the business. Share invite-only events, sales, webinars or previews of new products.
Mailchimp.com
Gift Cards
Offering gift cards is a great tool to create future business and revenue. Research shows people tend to reach for higher priced items over the value of the gift card.
Triplefy.com
In-Store vs. On-line Discounts
This is a great way to direct people to where you want them to buy. Offering selected items exclusively online at a deeper discount then in store or vice versa.
Foursquare.com
Preferred Payment Program
Cut bank fee costs associated with purchases and collect customer data by offering discounts for paying with Paypal, mobile wallet or debit.
Square.com
5

Create a Mobile Presence

Many loyalty programs have moved away from punch or plastic cards to mobile phone apps that provide great data on customer buying preferences. When you know who they are, what they bought, and what they spend you can give them a more personalized experience. Many companies report that loyalty program members can drive more than half of annual sales from their repeat purchases. Running your loyalty program on "mobile" makes sense for our convenience conscious culture. It's easy for members to collect and redeem points right from the palm of their hand. My favorite uses of mobile include these 6 messaging tactics and strategies for text marketing. In fact, a recent survey report found 75% of respondents will act on a texted deal!
6

Spark Customer Conversations

Loyalty programs allow businesses to track interactions with the brand. Setting up automated messages based on interaction cycles can spark opportunities to check-in with members on how they feel about the product or service, create deals or discounts to members that have failed to interact with the brand recently to bring them back, wish them happy birthday or suggest the upsell! Here is a quick checklist for ways you can automate messages to customers based on data and purchase behaviors: 10 Tips for Sparking Interaction!
7

Manage Online Reputation

Repeat customers are your best brand advocates! Designating them as influencers for your business is a great way to get FREE PR messages that build your social Kred (credibility) in the social space. A positive review of your product or service from one of your loyal customers will definitely boost your reputation and bottom line if you believe the stats below from Google.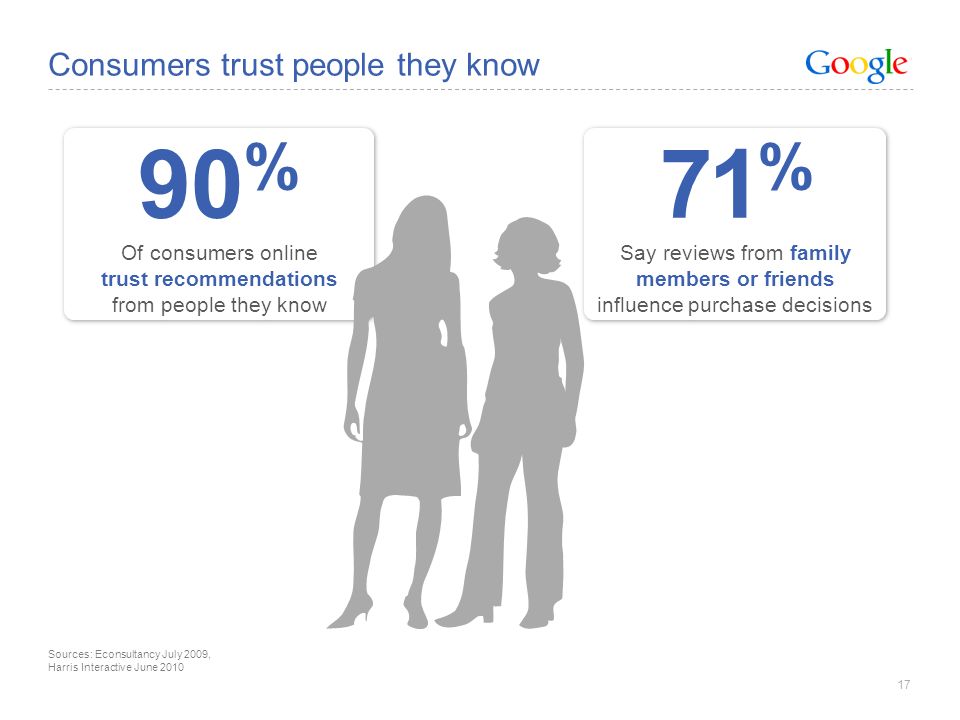 Use tools like Front Flip to have your customers brag about your business on social sites.
8

Build Partnerships

Customers really appreciate cross-company partnerships that lead to valuable benefits for consumers and businesses. Millennial generations are deciding to do business based on companies who partner with organizations making a difference! Look at non-profits in the community where your business is operating, reach out to them, by creating a rewards structure around helping the charity with needed resources and rewarding your members for their philanthropy.
9

Boosting Your Social Media Presence

Leveraging your social media pages to create loyalty programs is a "two-fer" for your business. Placing buttons on your website and offering a discount for following your page creates an opportunity for followers to have access to exclusive offerings.
10

Value of Thank You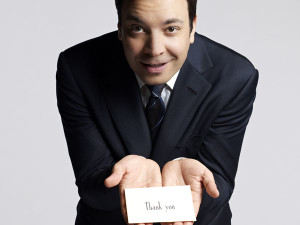 Jimmy Fallon is bringing the "Thank You" back in a big way! Although he uses the popular bit on his show to poke fun at this or that, but when he offers a sincere heartfelt expression of gratitude it just resonates. There are so many ways to show customers your appreciation for their business and here are a few. However you choose to express your gratitude just remember how good it made you feel the last time someone thanked you for something that you do! In the end – the most valuable reason to provide customer loyalty programs is to give them the incentive to buy more from you and repeat customers will sustain your business.
"It's very logical: There is proven ROI in doing whatever you can to turn your customers into advocates for your brand or business. The way to create advocates is to offer superior customer service."
–Gary Vaynerchuk, "The Thank You Economy"