October 14, 2016
47 Holiday Marketing Campaign Ideas for Social Media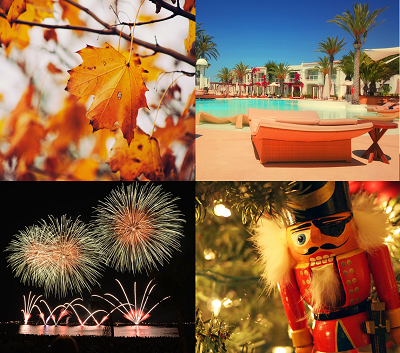 The end-of-year holidays provide an ideal time to grow your following, increase engagement, and boost sales.
You'll want to think of as many ideas as you can for your holiday marketing campaigns on social media. That way you'll be able to pick a good mix of campaigns that won't wear out your audience.
Here are 47 holiday marketing ideas for social media campaigns, organized by holiday. Each page gives some great examples of easy-to-run holiday campaign ideas. We'll highlight fun, engaging giveaways, contests and promotions more than standard sales and discounts because these are easier to see how engaging they are.
That's 47 ideas to get your creative juices flowing! As you can see, most of the holiday marketing campaigns fall into these categories:
Promotion of holiday themed or relevant products
Facebook like or comment giveaways and contests
Retweet and follow giveaways
Tweet with hashtag with optional photo giveaways and contests
Instagram repost, comment or like giveaways and contests
Sales, discounts, BOGO, free shipping, and flash sales.
Be sure to try a mix of different campaigns over the holiday season so you get plenty of feedback about what works best for you.
You can also expand your horizons to other ideas for social media campaigns, such as:
Videos, promoted on YouTube or other social networks
Holiday themed memes
Humor, funny anecdotes about the holidays, designed to drive engagement
Countdowns with a different daily message
Non-profit giving and gifting or supporting charitable causes.
Here's a funny holiday themed meme example: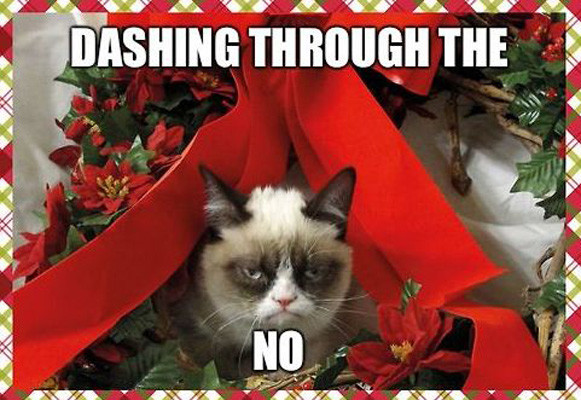 And here are 7 general tips to make all your holiday campaigns a smashing success.
7 General Holiday Campaign Tips:
Tie into the emotions, themes, and colors of the holiday.
Create of steady drumbeat of social media posts to attract as many fans as possible.
Cross-promote your campaign on your other social networks with a link to your promotion post.
Use bright visual images to catch the eye of people and make you stand out
If you have instructions, keep them simple and embed them on the images too
Don't ask people to do too much to enter a giveaway, unless you have something really valuable
Compare the analytics for your campaigns against each other to see what works best
You can create and manage your social media campaign easily in a software platform like Rignite.
Easily Run Holiday Marketing Campaigns on Social Media Using Rignite
Rignite is a software solution that makes it easy to run social media campaigns to promote your business for the Holidays. With Rignite you can:
Boost engagement by requiring social actions for entry–post likes or comments, tweets with a photo and hashtag
Reward more than one winner to attract more participation
Cross promote across both Facebook and Twitter with a series of posts
Get campaign level reports showing which posts were most effective
Sign up for a free trial today!