June 25, 2015
Promote Constant Contact Events and Campaigns Easily from Rignite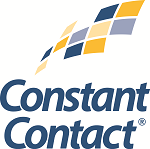 We're happy to announce our integration between Constant Contact and Rignite!
Rignite customers can now easily promote Constant Contact events and email campaigns on social media, saving time and getting faster results.
With the Rignite Campaign wizard, customers are able to easily create a series of posts to promote a sale, giveaway, contest, blog, download, seminar, and more. Now, with the integration of Constant Contact, it's easy to manage and promote events with Rignite.
We've even created a special social campaign type for Constant Contact customers.

Create and manage events with Constant Contact EventSpot, including registrations and landing pages
Easily promote an EventSpot on social networks through Rignite. Rignite will insert event details into your social campaign, including title, description, registration url, and event date.
Create one or more base messages for social networks in Rignite. Rignite will get you started with a customized sample message.
Generate dozens of posts or more on social networks with one click to promote your event.
Analyze your event's social campaign including viewing daily registrations, post clicks, reach, retweets, likes etc.
The combination of Constant Contact and Rignite is the perfect combination needed for a successful event!
In addition to special Constant Contact Campaigns in Rignite, customers can also utilize their Library of photo's from Constant Contact in any social post created in Rignite, saving time and keeping everything organized. Any email campaign in Constant Contact can also be promoted on social media through Rignite, using the appropriate Rignite campaign type.
If you don't have a Constant Contact account, you can sign up for a Constant Contact free trial here.