March 12, 2014
18 Expert Tips for Finding the Best Social Media Tactics for Your Business
Do you know if your social media strategy is working? One of the biggest challenges in "doing social right" is that it's easy to get distracted by the countless tactics du jour.
So how can you know what tactics will work for you?  And where to focus your efforts?
I asked a few social media experts to get their opinion.  Here's what they said:
Question:

"How can businesses know what social media tactics are right for them?"
Neal Schaffer
www.maximizeyoursocial.com
Twitter: @NealSchaffer
The only way for businesses to know what tactics are right for them is to have them be governed by a social media strategy in which business objectives and ROI metrics for your social media program are determined and tactics are architected – and frequently optimized – according to your goals and measurements.
Jason Falls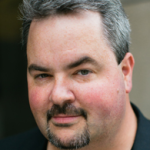 www.socialmediaexplorer.com
Twitter: @JasonFalls
Your tactics connect your audience with your goal. Define what you wish to accomplish and who you wish to accomplish that for or with and your tactics will emerge out of that wisdom.
Brian Carter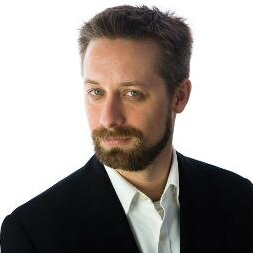 www.briancarteryeah.com
Facebook: Brian.Carter.Man
Who is their customer? And where is that audience online? Which networks and tactics allow them to reach that audience for awareness, to get them into owned media lists, and drive them toward sales? The sure-fire formula is advertising plus great content (whether that's ebooks, whitepapers, viral social posts or videos) plus owned media plus conversion optimization. If they're on a budget, they may have to work harder on organic methods. If they have a real niche audience, it might correspond to Pinterest (female 25-54) or Reddit (<25 years old). Twitter and Google Plus are great places to connect with media, bloggers or influencers. LinkedIn can be strong for B2B but only with the large ad budgets that get you the personalized ads or with strong active management of your own LinkedIn Group. Facebook, AdWords and YouTube are the titans of digital marketing because most people are there, and they are effective, targetable ways to advertise and market.
Jason Miller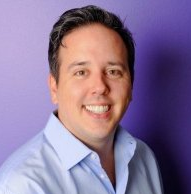 www.rocknrollcocktail.com
LinkedIn: JasonMiller
Answer is simple: through trial and error. Lay the foundation across all, and move away from the ones that don't get any traction.
Simon Mainwaring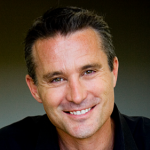 www.wefirst14.com
Twitter: @SimonMainwaring
A brand knows when a tactic is right for them using the same gut check as we do in life. Obviously, that implies that a brand knows itself as well as we do as individuals, and that's no easy task. It's very hard "to read the label from inside the jar" and so many brands struggle to define their social purpose, mission, core values and brand voice. As such, a brand should let that self-awareness work dictate the tactics it uses. To do this work, a brand should answer 3 questions. First, what is you promise to the world? Second, what are you the only of? Third, what is your vision for the future? Once you answer those three questions, you'll see a theme develop around what is the authentic purpose of the brand and all tactics should fall out of that.
Viveka von Rosen
Research your Competition!
It's a great idea to see what your competition is doing well – and where they are missing the ball. I have a client who founded a large sportswear company. We looked at what their competitor was doing on social media and immediately saw they had dropped the ball when it came to Twitter. So we focused our strategy on building their Twitter presence. And that was a huge success for them, and eventually we were able to use Twitter to feed all their other social networks. While they might not be able to catch up to the Competitor's Facebook numbers, they dominate in Twitter and in fact the engagement on Facebook, despite lower numbers, is better. Had we tried to beat the competition in their own game, we might have failed – but we created and dominated the new playing field! 
Jon Loomer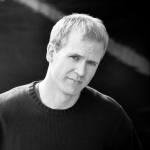 www.jonloomer.com
Twitter: @JonLoomer
Businesses can only know what tactics are right for them by experimenting. Not following the new shiny object. Not taking shortcuts. Not taking the word of every expert. Try, fail and follow your metrics.
Melonie Dodaro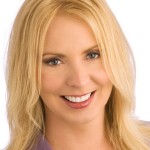 www.topdogsocialmedia.com
Twitter: @MelonieDodaro
Before you can decide what social media tactics will work for you, you need to be very clear about whom your ideal clients are.
Doing this will ensure that you are not wasting time and resources in places on social media sites and/or tactics where your target audience is not spending time. Once you know where and how they are spending their time on social media, you must determine which of those platforms is most suitable for you to reach out and engage with them.
For example if you have a B2B (business to business) company then you will want to spend time on LinkedIn as it has been shown to be 277% more effective for lead generation than Facebook or Twitter.
The key is to ensure that your tactics are both suitable for the platforms that you use as well as accomplishing your goals.
Jeff Korhan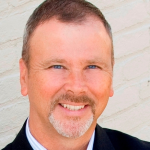 www.jeffkorhan.com
Twitter: @JeffKorhan

To determine the social media tactics that are right for them, the business must first articulate the content marketing strategy that will drive its social media sharing.
I personally favor crafting a content marketing mission statement that is congruent with the overall company mission. Clearly understanding the purpose of content makes it easier to design it for sharing across the respective social media channels.
The right tactics that follow are those the business can implement consistently, while also achieving a balance of long and short form multi-media content. Take a few risks and evaluate results, but always stay focused on relationships and community.
Melissa Burkheimer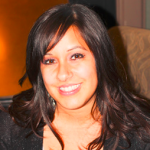 www.melissaburkheimer.com
Twitter: @mel_kb

Businesses can easily determine the best social media tactics for them by paying attention to their customers and more specifically, their social media habits.
If their customer base primarily consists of preteens, then businesses should pay serious attention to Instagram. If their customer base in heavily invested in primetime TV shows, then Twitter is where they should spend their time.
The key to success is going where your customers are, creating engaging content and participating in the actual conversations.
Scott Levy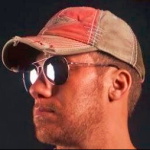 Author: Tweet Naked
www.fuelonline.co
Twitter: @FuelOnline

There is no one right answer to this question, and there is not one strategy that fits all. The best thing any business can do is to focus on creating value. Your business should be seen as a resource, not a sales pitch. Focus on being helpful by providing industry relevant news, tips, information, and advice. Create and share amazing content, do Q&A's, chime in on conversations with the goal of just being helpful. This helps to build your brand, reputation, and aligns your business as an expert in the industry all the while actually really and truly helping people!! The brand champions, followers, leads, and business are sure to follow, and it's all truly authentic.
You'll know you're doing it right when people share your content, engage with you, and show appreciation for what you're posting
Kim Cooper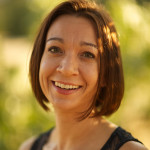 www.rignite.com
Twitter: @FullyMarketed
There are a bajillion things you can do to promote your business on social media.  If you do them all, you'll fail.  If you spend time executing tactics that don't align to your goals, you'll fail. The opportunity is really in filtering down all the things you "should do" to only those that accomplish the results that matter to your business. Start there and then test until you find the highest perfoming tactics that move your business forward.
Glen Kosaka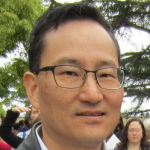 www.rignite.com
Twitter: @GlenKosaka
See what other similar business are doing on social media. What promotions are they running on their social networks? What are your competitors doing?
There are so many creative campaigns running on social today that it's easy to find exciting examples. Even looking at unrelated businesses can spawn great ideas. If you're a B-B company you might get a great idea for a giveaway campaign from a consumer company or vice-versa. Read-read-watch-listen…there are so many great free marketing resources and blogs with tips and education for all levels of expertise.
Ultimately, what works for your business will be different than others, so discovering what works will be a continual process of trial and error. So enjoy the ride!
Are You Going to Social Media Marketing World?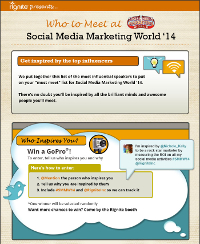 Most of the experts above will be at Social Media Marketing World 2014 in San Diego.  Will you be there?
Check out our recent infographic:
Who to Meet at Social Media Marketing World 2014
Bonus: We're giving away a GoPro® camera to one lucky winner.  To enter, tell us who inspires you and why.  See entry details in the infographic.
Download FREE eBook: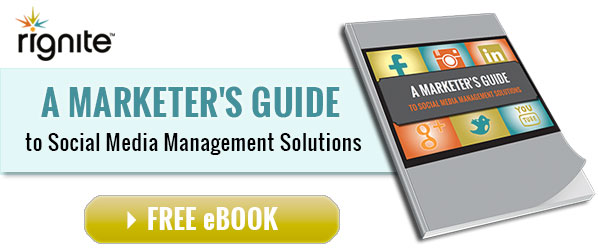 Do you need a better solution to manage your social activities? Are you looking for wisdom to help you make the right choice? In this free eBook, you'll discover how to select the right social media management solution, what to look for, what to avoid and much more. Click here to download your free copy now.