Our
Blog
December 1, 2014
Social Media Strategy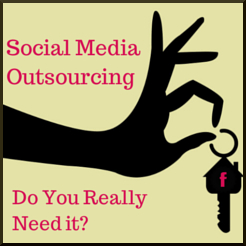 We all know social media marketing can be time consuming. You can spend hours crafting meticulous messages. Then you need to decide which social networks to post to and when to post. At some point you have to ask yourself if the cost and headache of going it alone is worth it. You can save a lot of this headache and time by outsourcing social media.
But should you trust the keys to your house to …

1 Comment
November 17, 2014
Social Media Strategy
For most eCommerce brands, the main goal of social media marketing campaigns always comes back to getting more customers and driving more sales.
In a crowded online ecommerce arena, how do you attract customers and retain them so they keep purchasing from you?
Today we will talk about how to do exactly that using coupon campaigns. And we'll share examples of campaigns that successfully engaged customers on social media to:
Drive revenue
Increase customer loyalty
Unleash the powerful weapon in …

No Comments