Our
Blog
December 8, 2014
Social Media Strategy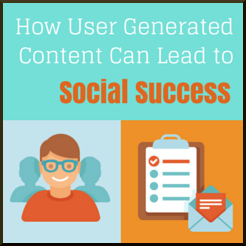 Today's guest author is Nicole Kohler. Nicole is the Web Content Strategist for WebpageFX, where she specializes in writing content to help others learn and improve their online marketing. In her spare time she can often be found playing video games, throwing a football around for her dog, Brodie, or chowing down on sushi.
Short on ideas for your social media campaigns? An untapped source of inspiration may be hiding just under your nose: your customers.
User …

No Comments
February 4, 2013
Case Studies
The Super Bowl always brings out the big money ad spenders. With a :30 second spot clocking in at $3.7 million, it isn't called the Big Game for nothing. The E-Trade talking baby, Danica Patrick and the Anheuser-Busch InBev Clydesdales are back in the Super Bowl – and CBS was sold out of its XLVII advertising inventory months ago.
Half Time Ad Stats: (Full report coming after game) 29 Ads, 13 Unique Hashtags, 7 Distinct URLs, …

No Comments